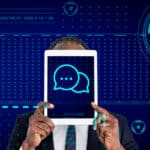 What is Chat GPT and how is it used?
30 January 2023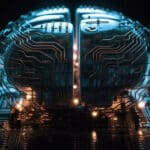 Machine learning algorithms you should know in 2023
28 February 2023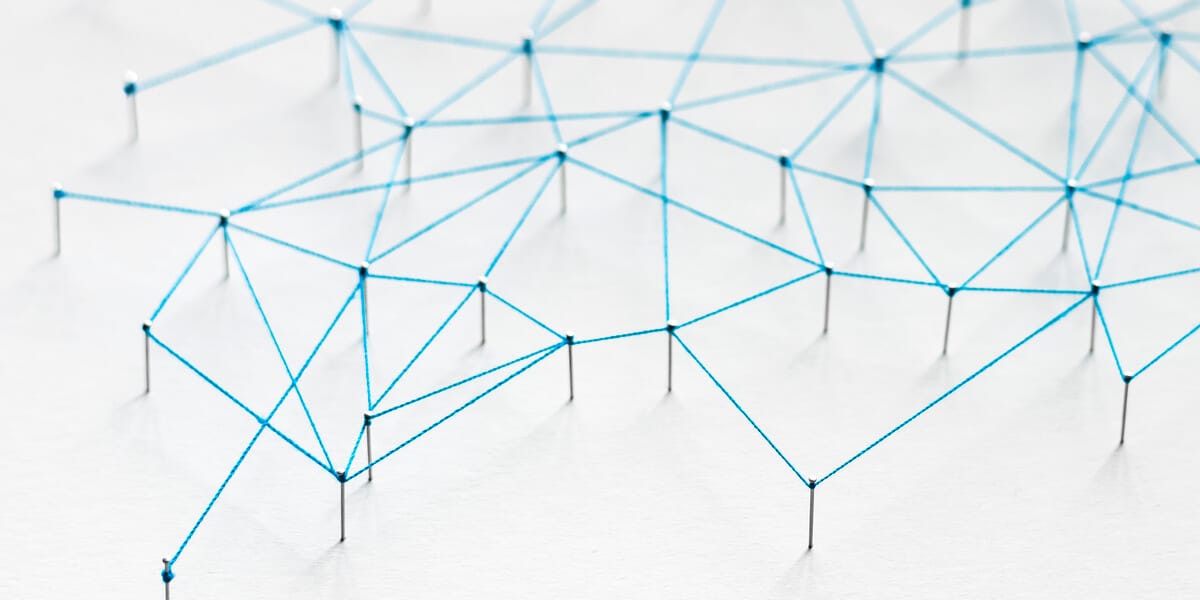 Before your content can be classified, it needs links. Google finds your posts and pages best when they are linked to other pages on the web. Internal links also connect your content and give Google an idea of the structure of your site. They can establish a hierarchy on your page, allowing you to assign more link value to your most important pages and posts than to other, less valuable pages. Therefore, using the right internal linking strategy can improve your position in search results.
What is internal linking?
Internal links are links from one page to another within one domain. Any site with more than one page should be linked via internal linking.
Think about your website's home page. In the top menu, you usually have a menu that links to other internal pages. These can be your About Us, Shop and Contact pages. This internal linking structure is important for SEO as it establishes the architecture of the page and improves your link balance.
Having multiple websites assigned to a single domain increases your chances of ranking by allowing search engine robots to crawl more content.
Internal links vs. external links
External links are links in which the source domain is different from the target. These are the links that will take the user away from your site. External links are also important for SEO. They show Google that you care about quality and that you create fair and balanced content.
Types of internal links
Internal links are essential for a user-friendly website as they allow users to navigate easily and keep them interested. Internal links come in many forms, including text links, navigation menus, and image links.
Navigation links
Website navigation links are those that allow the user to move around the website. These links basically allow the user to access different sections of the website as well as return to the home page. The navigation links may also contain links to other related pages, such as social networking pages or links to other websites.
We can distinguish different navigation links:
Linki menu znajdują się zwykle na górze strony internetowej i oferują użytkownikowi sposób poruszania się po witrynie. Zazwyczaj są one podzielone na kategorie i podkategorie, aby ułatwić korzystanie z nich, a także są podświetlone lub mają wizualną wskazówkę, która przyciąga uwagę użytkownika.
Links in the footer are usually found at the bottom of a webpage and provide the user with additional information about the site. They are often used as links to related pages or other useful resources, in addition to information about the site's terms of use, privacy policy, and contact information.
Sidebar links are usually found in the sidebar of a website and provide the user with quick access to specific pages or sections of the website. They are often organized into categories or menus and can be used to quickly navigate to the desired page.
Breadcrumbsare a form of navigational links that allow the user to follow their steps on the site. They provide a clear visual indication of where the user is on the site and how they got there, allowing them to quickly return to the previous page when needed.
Contextual links
Contextual links are links in the content of a website that are related to its content and provide additional information. They are used to direct readers to other related pages, websites and resources.
Contextual links are essential for SEO and help improve your site's ranking in search results. They enhance the user experience by providing additional information and helping readers find what they are looking for. Contextual links can also be used to promote products and services as they can be placed in strategic places to attract attention. By using contextual links, businesses and websites can increase both their visibility and traffic.
Image links
Image links are considered less important than text links in terms of SEO. Although SEO image recognition is improving, Google's crawlers cannot understand the content of the image, so when implementing them, it is important that the image has alt text and a caption that allows Google's crawlers to understand what the image is about.
Are internal links good for SEO?
Internal links connect one page of your website to another page on your website. This can help search engines understand your site's structure and relationships between different pages, as well as distribute link capital throughout your site.
It can also help improve the user experience by making it easier for visitors to navigate your site and find relevant content. The internal link is very important from the point of view of SEO and brings many benefits. Below are some of them:
Internal link reduces the bounce rate.
Since internal links convey link value, by including an internal link on your blog, you can improve your page ranking.
The internal link is very important in increasing the number of page views.
Many times we have a problem with indexing in Google, but with internal links you can quickly index your page.
The internal link leads to the improvement of SEO of the site.
Internal link is also very important in increasing organic traffic.
Optimal structure of internal links
Traditionally, an internal structure of connections in the form of a cascade or pyramid was used. This method involves creating a hierarchical link structure that links pages together. It starts with the home page at the top of the pyramid, followed by category pages, sub-category pages, product pages, blog posts, and other pages in descending order. Links between pages should be bi-directional, meaning there should be a link from the home page to other pages, and from other pages back to the home page.
This structure makes it easier for search engines to crawl and index your site because it ensures that all pages are linked and easy to find. Additionally, it helps users navigate the site more easily as they can easily reach the landing page from the home page.
It is necessary to take into account the minimum possible number of links between the home page and any page on the site. More links (crawl depth) means more user clicks to reach the page, which makes it harder to generate conversions. Trying to maintain this pyramidal structure is not always achievable as no website can completely follow it.
All of these will determine the success of your SEO strategy. As discussed above, my advice is to take this seriously from the start and make sure your strategy is implemented to the best of its ability. It's much easier to start building internal links from day one rather than going back and focusing on it later.