GREENLOGIC Sp. z o.o.
ul. Krupnicza 13,
50-075 Wrocław
NIP: PL 894 307 35 54 KRS: 0000602965 REGON: 363758260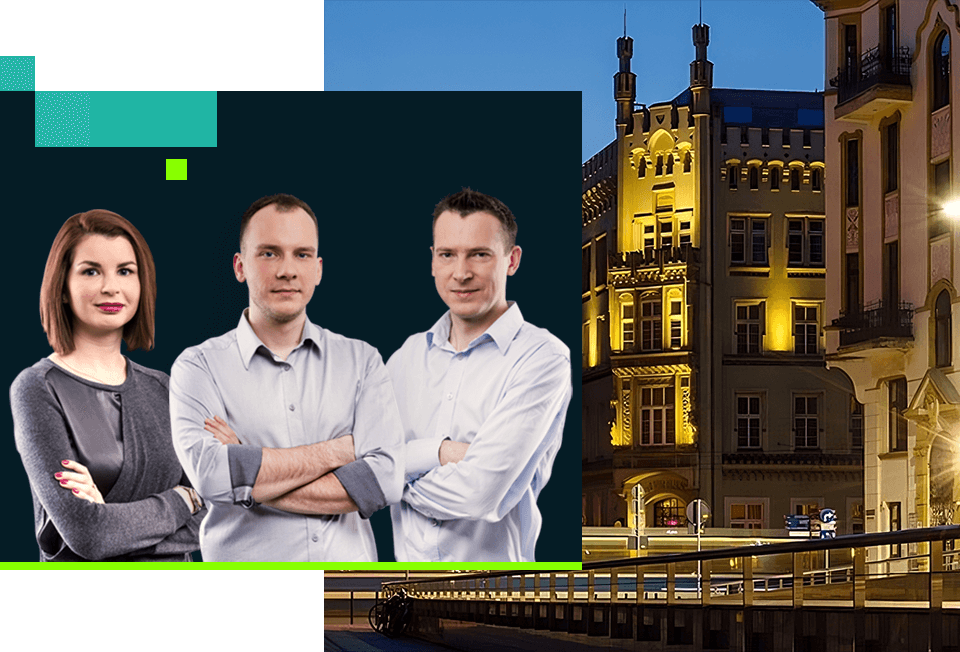 Tell us about your business or project in the contact form below. We will contact you soon.
WE ARE READY FOR YOUR PROJECT
Let's schedule a meeting and discuss the
details of your project.
We are an innovative technology company focusing on serving b2b clients in the field of programming, design and data science. We specialize in products development for modern technologies in the food processing, medical and ecommerce industries. We create software in Java, JavaScript, Python, Go, Flutter technology and provide dedicated applications based on machine learning, big data algorithms, visual detection and
In cooperation with investment funds (MCI Capital S.A., Hartenberg Holding), companies: Roche Holding AG, Milarex, Euro Industry, Travelplanet.pl S.A. and partnership with Nvidia and Intel, we have the opportunity to participate in modern and technologically advanced projects. Our experts deal with i.a. visual detection on X-Ray images, implementation of processes enabling personalization in real time, analysis of data collected during industrial production and determining the profitability of business processes that our clients use in their operations.
OUR EXPERTISE
Creating digital products
from square one
TESTIMONIALS
Over

400

projects for

140

clients