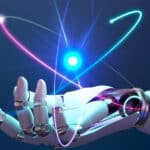 Development of robotics and artificial intelligence. Human-robot interaction
31 March 2023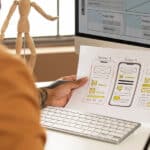 UI Design. Creating intuitive user interfaces
28 April 2023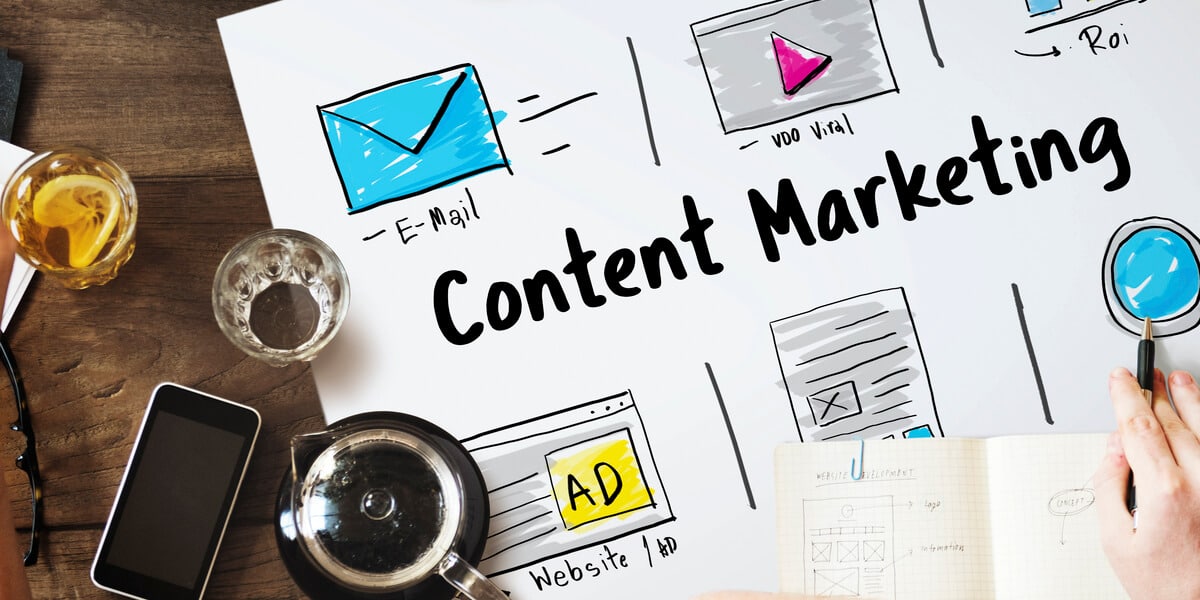 In today's digital world, content marketing plays an extremely important role in your SEO strategy. Creating valuable and engaging content is a key factor that attracts the attention of both search engines and users. In this article, we will discuss the role of content marketing in the context of SEO and provide practical tips on how to create content that generates organic traffic.
Understanding the role of content marketing in SEO
Content marketing is an integral part of an effective SEO strategy. With the development of search engine algorithms such as Google, more and more importance is attached to quality and engaging content. Let's take a closer look at the role of content marketing in SEO and why it is worth investing in valuable content.
High-quality content is the key to achieving high positions in search results. Search engines are constantly evolving to provide users with the most relevant and valuable results. Algorithms take into account more and more factors, and one of the key factors is the quality of content on websites.
Valuable content is able to meet the needs of users by providing them with information, solving problems or answering questions. If our site offers content that is relevant and useful to our audience, we are more likely to rank high in search results. It is worth remembering that search engines are guided by the principle of providing value to users, so our goal should be to provide valuable content.
Engaging content also has a better chance of getting natural backlinks, which is an important ranking factor. If our content is fun, interesting and engaging, other site builders, bloggers or users are more likely to want to share it on their sites. Natural links are seen by search engines as clues to the value of our site, which can help improve your search engine rankings.
An important aspect of content marketing in the context of SEO is also the optimization of content in terms of keywords. Proper placement of keywords in your content makes it more understandable to search engines, making it easier for them to be indexed and displayed in search results.
Regularly publishing new content is also a key success factor. Updating and adding fresh content on the website positively affects the indexing of the website by search engines and maintaining the attention and interest of users.
Determining the persona and setting goals
The basis for effective content marketing is the precise definition of the persona and setting specific goals. Let's imagine that we are a brand operating in the e-commerce industry and we want to create content that will attract the attention of our target audience. How can we achieve this?
The first step is to define the persona, i.e. to create fictitious representatives of our target group. A Persona is a detailed profile of our ideal customer, with information such as age, gender, interests, issues, shopping preferences, and more. By understanding our audience, we can better tailor content to their needs, providing them with valuable information and solutions.
The next step is to set your content marketing goals. Every content marketing campaign should have specific business goals. Do we want to increase traffic to our website, increase conversions, build brand awareness or achieve other results? Setting goals allows us to focus on relevant activities and measure the effectiveness of our actions.
Creating valuable content that captures the attention of your target audience is a key element of your content marketing strategy. Content should answer questions, solve problems, and provide the information our audience is looking for. For example, if we run an online electronics store, we can create guides, product reviews, articles about the latest technologies to help our customers make informed purchasing decisions.
It is also important to adapt the content to the stage of the purchase funnel where our recipients are. They can look for general information at the beginning of the purchase path and think about specific products at the end. Providing the right content at every stage of the purchase path allows us to effectively lead our recipients from interest to finalizing the purchase.
An important aspect is also monitoring and analyzing the effectiveness of our content marketing activities. Using analytical tools, we can measure website traffic, time spent on individual content, conversion rate and many other indicators. This allows us to assess which content brings the best results and adjust our strategy.
Choosing the right topics and keywords
Once we have defined the persona and goals, the next step is to choose the right topics and keywords that will form the basis of our content. Conducting keyword analysis will allow us to identify popular user queries and topics related to our industry.
Keyword analysis is the study of what phrases potential customers type in search engines. It is worth using keyword research tools that are available online. Thanks to them, we can check what words and phrases are most searched for, what are the trends in the industry and what are the levels of competition for given keywords.
It's important to focus on keywords with medium to low competition. This means that while they are popular, it is not difficult to rank well in search results. Choosing such keywords has the potential to attract more organic traffic to your website.
Content topics should be closely related to the interests and needs of our target group, as well as address key issues related to our industry. We need to understand what problems or questions our personas have and provide them with content that answers them. For example, if our target group is people looking for solutions to problems related to the kitchen, it is worth creating content about recipes, cooking tips or kitchen equipment tests.
However, it is not enough to just focus on keywords and topics that are popular at the moment. It is also important to follow trends and news in the industry. The world is changing, and with it the needs and interests of users. That is why it is worth staying up to date with the latest information and creating content that is current and interesting for our audience.
In conclusion, choosing the right topics and keywords is crucial to an effective content marketing strategy. Keyword analysis allows you to identify popular queries and topics, and choosing keywords with a lower level of competition increases our chances of achieving good positions in search results. We should also remember to adapt the content to the needs of our target group and follow trends to create valuable and interesting content.
Creating valuable and engaging content
The key to effective content marketing is creating valuable and engaging content that grabs the attention of users and provides them with valuable information. Uniqueness and originality are extremely important because they help to stand out from the competition and build user trust.
Adapting the form of content to the preferences of the target group is equally important. Not all users prefer reading long articles. Therefore, it is important to adapt the form of content to the preferences of the recipients. This can include a variety of formats such as blog articles, infographics, videos, and podcasts. It is crucial to understand in what form of content our target group prefers to receive information and adapt to it.
When creating content, pay attention to quality, both in terms of content and language. The content should be legible, accessible and easy to understand. It is important to avoid overly technical language that may be incomprehensible to most users. The content should also be well edited, free of spelling and grammatical errors. Readers want content that is well written and of high quality.
Using copywriting techniques can help you create content that is even more compelling. Attention-grabbing headlines are crucial because they are the first contact users have with our content. They should be effective, intriguing and encouraging to keep reading. Descriptions of products and services should be convincing and clearly present their benefits. The use of stories and storytelling can also grab readers' attention and make content more interesting and engaging.
Content promotion and link building
Content promotion and link building are integral parts of an effective content marketing strategy. Carrying out effective content promotion allows you to reach more users and increase their brand awareness. At the same time, link building is crucial for improving the page's position in search results, which translates into greater visibility and organic traffic.
One way to promote your content is to share it on social media. Presence on platforms such as Facebook, Twitter, Instagram or LinkedIn allows you to reach a wide audience and engage users by sharing, commenting and liking content. It is also important to use the right hashtags that will help you reach the right audience.
Collaborating with other bloggers and influencers is another effective way to promote your content. By partnering with them and putting your content on their platforms, you can reach their loyal community that is interested in topics related to our industry. It is worth identifying influencers who have high engagement of their followers and correspond to our target group.
Participation in industry events and conferences is another way to promote content. Being a speaker at a conference, conducting workshops or presenting case studies are excellent opportunities to present knowledge and expertise. Thanks to this, you can reach potential recipients, build authority in the industry and attract media attention.
Link building is an equally important part of your SEO strategy. It consists in gaining natural and valuable links leading to our website. There are many methods of building links, such as creating unique and valuable content that will be interesting to other sites and will make them share a link to your site. In addition, participating in industry discussions on forums, commenting on industry-related articles, and making guest posts on other sites can help you gain valuable links.
It is important that the entire process of content promotion and link building is well planned and conducted systematically. Monitoring the results and analyzing the effectiveness of activities will allow you to adjust the strategy and use the best practices in further activities.
Content marketing plays a key role in the SEO strategy, attracting organic traffic and influencing the positioning of the page in search results. By creating valuable and engaging content tailored to the needs of the target group, we can attract the attention of both search engines and users. It is worth remembering to constantly monitor and analyze the results to adapt our content marketing activities to the changing needs and preferences of recipients. The practical tips discussed in this article should provide a solid foundation for an effective content marketing strategy and SEO success.