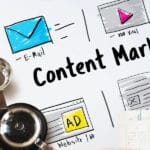 Content marketing in SEO. How to create content that attracts organic traffic?
14 April 2023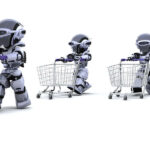 Artificial intelligence in e-commerce. Personalization of the shopping experience
5 May 2023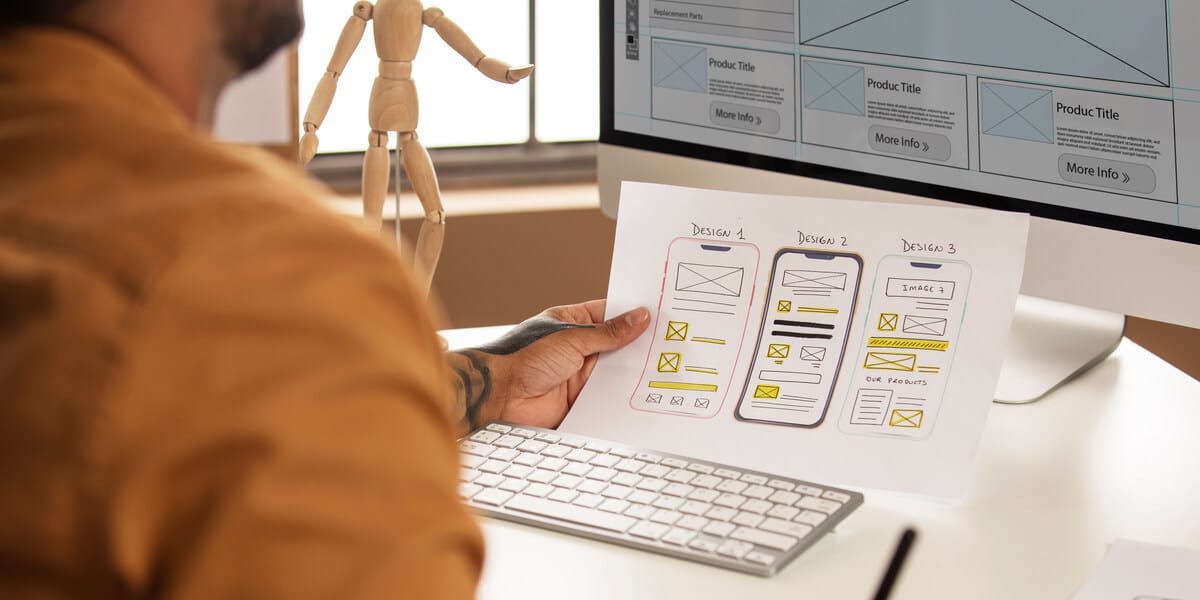 In today's digital world, a well-designed user interface (UI) plays a key role in ensuring a positive user experience and the success of an application, website or product. In this article, we will look at what UI Design is, the different types of UI design, the differences between UI and UX, and discuss UI design best practices based on information available on reputable industry portals.
What is UI Design?
UI Design (User Interface Design) is the process of creating interactive, aesthetic and intuitive user interfaces for various platforms, such as websites, mobile applications or desktop systems. The goal of UI Design is to create an interface that is easy to use, provides a pleasant user experience and communicates information effectively.
UI design types
There are several different types of user interface design, depending on the context and platform for which it is being designed:
Graphical User Interface (GUI): The most common type of user interface that uses graphics, icons, buttons, and other visual elements to allow the user to interact with the system.
User interface for mobile applications: Designing the user interface for mobile applications has its own specific requirements, taking into account screen limitations and interaction on touch screens. This requires optimization of the layout, buttons and navigation to ensure a smooth and intuitive user experience.
User interface for websites: Designing a user interface for websites requires consideration of factors such as responsiveness, navigation, content layout and interaction. It is also important to ensure consistency with the brand and adapt to the expectations and preferences of users.
UI vs. UX – differences
Although UI Design (user interface design) and UX Design (user experience design) are closely related, there are some differences between them:
UI Design mainly focuses on designing the visual and interactive elements of the user interface, such as buttons, icons, colors and layout. UX Design, on the other hand, focuses on the entire process of user interaction with the product, including user research, prototyping, testing and optimization.
UI Design focuses on aesthetic and interactive aspects, aiming to create a pleasant and intuitive user interface. UX Design, on the other hand, focuses on providing a satisfying user experience by understanding their needs, expectations and goals.
UI Design is often more related to graphic and visual design, while UX Design combines elements of psychology, user research, and business strategies.
UI Design Best Practices
In order to achieve effective UI Design, there are a few best practices to consider:
Use intuitive navigation: Good navigation is crucial for users, allowing them to easily navigate the interface. Use clear labels, buttons, and menus to help users find the information they need.
Pay attention to responsiveness: In the era of mobile devices, it is important that the user interface is responsive and adapts to different screen sizes. Make sure your elements are easily visible and usable on mobile devices.
Maintain visual consistency: Visual consistency helps users navigate and recognize interface elements more easily. Use a consistent color palette, typography, icons, and style to maintain a consistent brand look and feel.
Test and Optimize: Testing the UI regularly helps identify weaknesses and areas for improvement. Leverage tools such as usability testing, user behavior analysis, and feedback to continuously improve the interface.
Understand your users: Conducting user research, analyzing demographics, and creating personas helps you better understand your users' expectations and needs. Use this information to customize the interface and deliver valuable solutions.
UI Design plays a key role in creating intuitive and aesthetic user interfaces. By applying design best practices such as intuitive navigation, responsiveness, visual consistency, testing and user understanding, you can create an interface that delivers an optimal user experience and contributes to the success of your products, apps and websites. It is worth remembering that good UI Design goes hand in hand with UX Design, i.e. user experience design that covers the entire process of interaction and ensuring valuable use.
Understanding the differences between UI and UX and applying appropriate UI design techniques is crucial to achieving positive results. A well-thought-out and well-designed user interface can influence the level of user engagement, increase conversions and build a positive brand image.
The UI Design industry is developing dynamically, introducing new trends and tools. Therefore, it is important to stay up to date with the latest information and practices. There are many reputable industry portals such as Nielsen Norman Group, Smashing Magazine and UX Collective that provide valuable tips, articles and case studies on UI Design.
User interface design is an integral part of creating successful products, apps, and websites. Good UI Design is the key to creating an intuitive, attractive and functional interface that provides valuable user interaction. The use of best practices, such as intuitive navigation, responsiveness, visual consistency, testing and understanding the needs of users contributes to achieving better results.
It is worth investing in UI Design and following the latest trends and tools in this field to create user interfaces that stand out on the market and attract users. Providing a positive user experience through a well-designed interface can benefit both users and business by increasing customer engagement, conversions and loyalty.