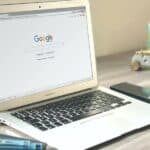 Company Profile on Google
1 October 2022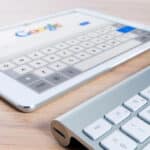 Google updates so far in 2022
10 November 2022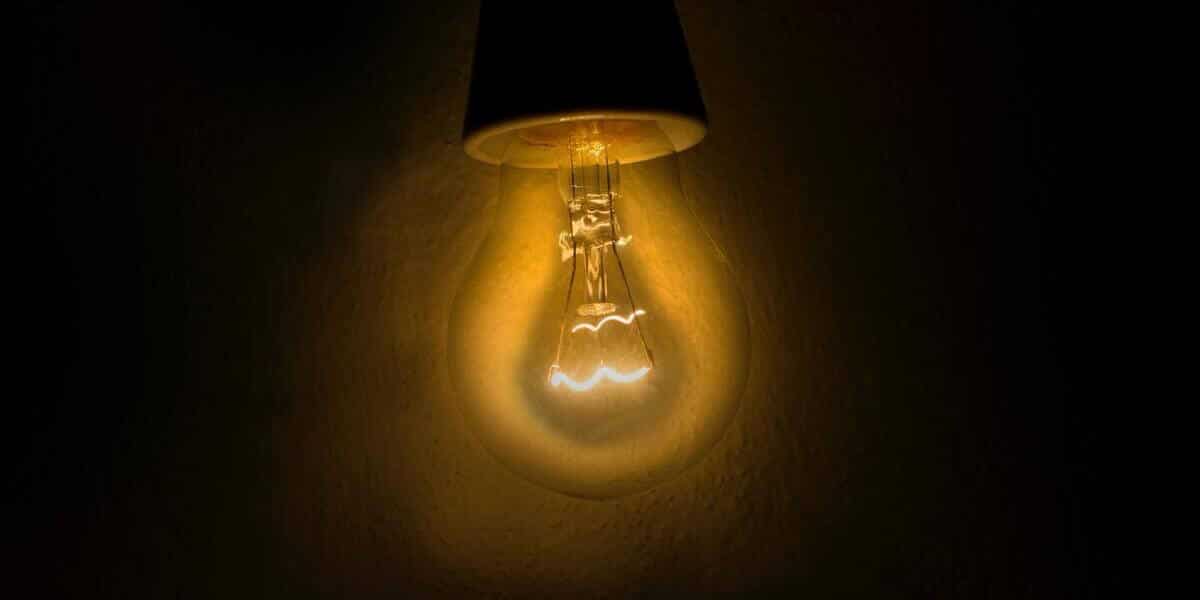 SEO is constantly evolving and has been around for over two decades. Search Engine Optimization (SEO) is the process of optimizing a website for Google's search algorithm, with technical SEO having a huge impact on a website's indexability, user experience, and CTR (click-through rate).
Google is constantly looking for new ways to improve its search results. This means that with the constant changes of Google's algorithm, SEO professionals face a difficult task to adapt their strategies accordingly. SEO or search engine optimization should not be a separate entity but part of a larger marketing strategy.
If you're preparing your SEO strategy for the new year, check out these SEO trends and predictions for 2023.
First place is not the main goal in SEO
The first place in the ranking does not currently have a strong correlation with increased website traffic. The most important thing is to focus on another metric: click-through rate (CTR) instead of obsessing over that top spot by increasing your website traffic. You can improve this by experimenting with different headlines and meta descriptions. Most importantly, experiment with word combinations.
Keyword research
Shopping, Local Pack, and featured snippets are just some of the features Google has added to its search results pages. As both user attention and clicks are directed to these results, the CTRs of sites at the top of the SERPs have decreased.
As a result of this development, marketers shifted their attention from the top search positions to the new concept of keyword optimization. The type of keyword optimization for SERPs is aimed at optimizing content so that it appears in various search elements, such as the most important articles, videos or images .
Keyword research is also being implemented on a wider scale to cater to various search intents. Having a broader keyword strategy that meets all search intent allows you to dominate the entire search market.
Link building continues to be important
Link building is still a very valuable resource in SEO. In fact, it is one of the most important search ranking factors. Link Building still works, but it has changed a lot from what it was before. Today, however, it has many nuances that make relying only on it a big mistake. Getting a link from any site doesn't work, but the relevance of the linking domain and overall SEO strength are crucial. This is partly because there are hundreds of ranking factors combined to determine a page's eligibility for ranking, and when it comes to linking, content relevance plays a key role.
In the golden years of link building, SEOs just spammed their links in random directories and it worked. Today, the most important thing is the authority of the website that leads to you. This means that an article or website will rank higher if authoritative sources link to you more. Therefore, it would be better to have a few large publications linking to you than many small blogs with less authority. Accuracy is of great importance here. The theme of the linking page should match yours.
Original content, strategy and EAT
Content plays an integral role in today's SEO. Search engines match what they consider good and useful content to users who are looking for it. Therefore, having a good content strategy is essential.
First, you want to create a good content strategy that aligns your content with search intent. Some experts suggest that you should more or less follow the EAT assessment guidelines. Google's guidelines have repeatedly emphasized the importance of amplifying EAT signals where appropriate on a site. Looking ahead, search engines will continue to look at your site's expertise, authoritativeness, and trustworthiness when evaluating your content. User experience remains key to Google, and showing your site is worth your visitors time will remain key to getting the best results. Your E-A-T signals can include social proof, customer testimonials, links to credible sites, expertise and badges, and more. In the broadest sense, your content strategy should aim to create the best possible value for your users. You'll probably have a better chance of ranking well if you stick to your specialization.
Original content is not a trend but a requirement in SEO. However, content is undergoing many changes that the industry is adapting to quickly. First, the use of interactive images will continue to dominate websites. This development is reflected in the popularity of social media and video streaming platforms. another trend is the drive towards more purposeful content. What started in 2019 will continue today.
Updated and high-quality content is essential for SEO, but it doesn't stop there. Visual content is a must, and the use of images, videos, infographics and other media will drive traffic and make your website more user-friendly, increasing engagement and accessibility.
Image optimization plays a bigger role in search
Google has always been clear on best practices for optimizing your site's image, but unfortunately few have taken it as seriously as they should. It's time to take a look at the images on your site and see how they fared on the optimization score. Image optimization will play a role in ranking factors to ensure images are optimally displayed to people with visual impairments. This is not the only reason why Google is pushing so hard for good image optimization – in the future, images will be used for much more than just visually conveying ideas, but will be used in search to shop, get information and more.
Google has always made it clear that they need to be properly labeled and optimized. So it's no surprise that images ultimately contribute to the user experience. Where previously images served aesthetic purposes, users can click on images while shopping or searching for information.
To achieve this, SEO professionals should optimize images using high-quality images while ensuring file names and alt tags. Such methods of image optimization are known to be effective.
Bet on a responsive website adapted to mobile devices
To improve the performance of your website on mobile devices, you need to make sure that it is created with responsive coding and structure, so that it automatically changes its appearance depending on the device used to access it. You'll also want to reduce your website load time by implementing caching, using a content delivery network (CDN) and compressing your images. Finally, use the Google Accelerated Mobile Pages (AMP) method to create mobile-friendly versions of your web pages.
This has made it mandatory for everyone to ensure the compatibility of their mobile phone, and optimizing basic internet metrics becomes absolutely paramount.
Core Web Vitals
Core Web Vitals is a new ranking factor. This change in Google's algorithm is intended to encourage websites to improve the user experience. It includes factors such as page speed, interactivity, and stability. These usability factors are believed to influence all regular search results, whether on desktop or mobile
Minor changes to the Google algorithm are not a cause for concern for some, especially if you are not fighting for very competitive terms. But for those that do, the change could mean more traffic, as pages that meet basic web metrics thresholds can reduce site abandonment.
The COVID-19 pandemic caused Google to delay the release of this new algorithm and even announce the upcoming change ahead of time, which is good news for SEO practitioners as it gives them time to prepare for the change.
You should always remember that SEO helps with conversion. It takes more than technical manipulation of keywords and processes to rank well and ensure good relationships with your target customers. You need to offer content that is both relevant and useful. In addition, this content must be recognized by search engines as relevant and useful.
Certainly SEO is very important. However, you have to balance that with working offline as well.