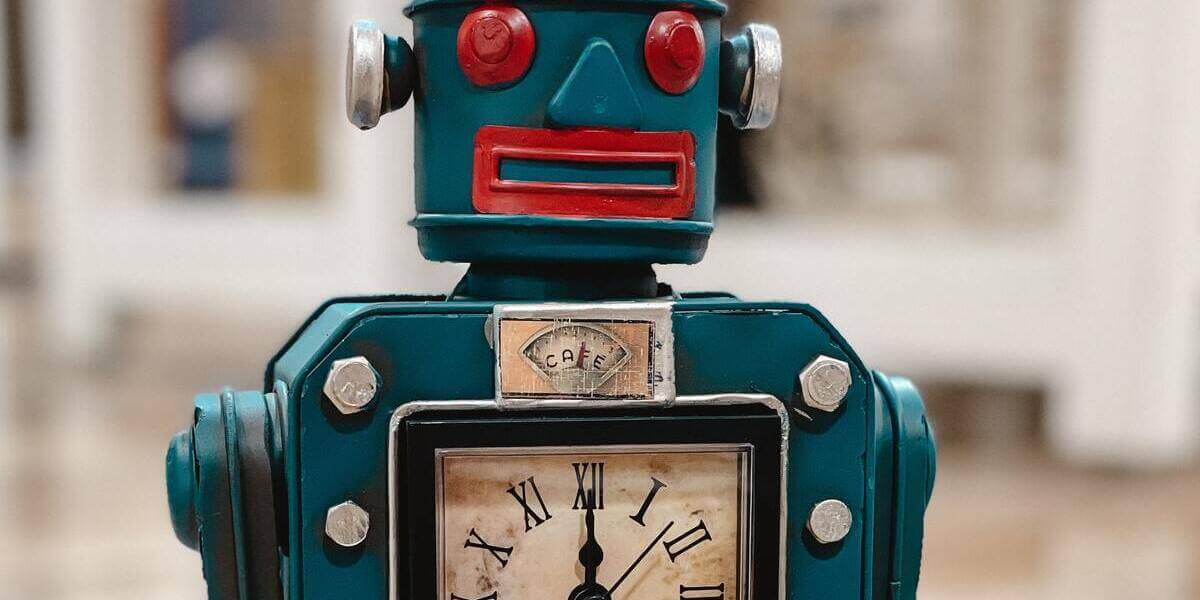 The future of natural language processing – NLP
14 September 2021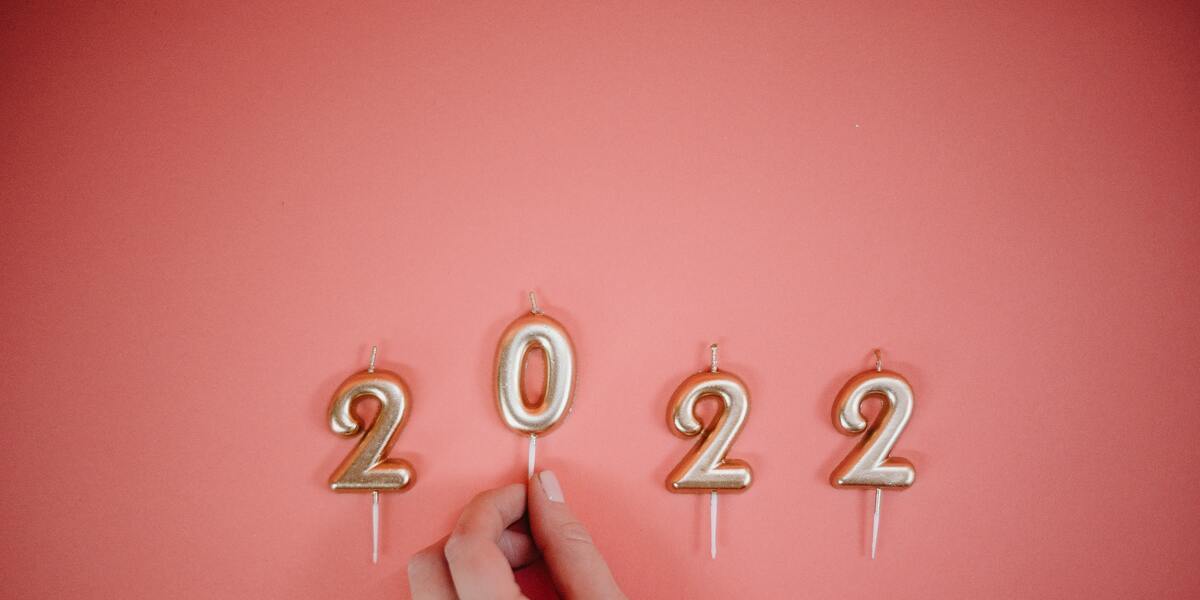 SEO in 2022. Strategies, trends and mistakes
1 December 2021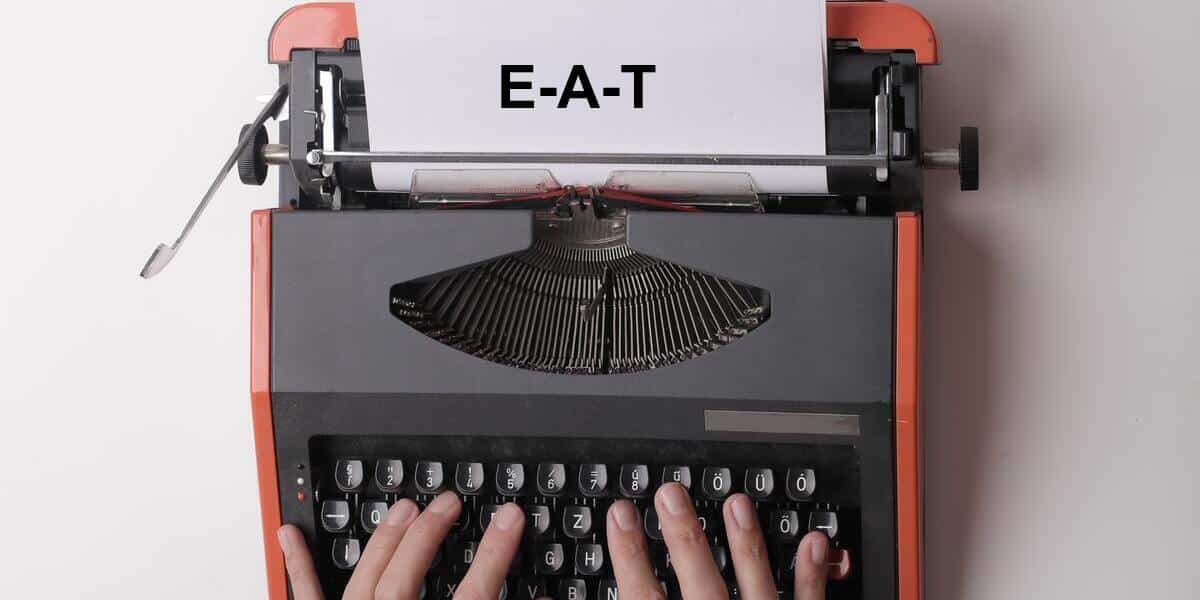 EAT stands for Expertise, Authoritativeness, and Trustworthiness. E-A-T is part of Google's algorithm and is written into Google's guidelines for evaluating search quality.
What is EAT in SEO?
The concept comes from Google guidelines and became well known after the infamous Medic Update in August 2018.
E-A-T is one of the factors Google uses to evaluate the overall quality of a website. As you can guess, the quality of a website plays a significant role in its position in Google's organic search results. In the guidelines, Google states that the most important factors used to determine the overall quality of a website are:
Purpose of the page
Expertise, authoritativeness, and credibility (E-A-T)
Quality and quantity of the main content
Information about the site or the creator of the Main Content
The reputation of the website or author of the Main Content
Is the EAT a ranking factor?
No, EAT is not technically a ranking factor, but it can affect content rank.
E-A-T is a guideline that Google uses to determine which content is high quality and should be ranked higher, and is part of several different aspects of the algorithm. So while it's not a direct ranking factor, it can indirectly affect overall search rankings.
How important is the EAT?
EAT is important for all queries, but for some more than others.
If you're just looking for pictures, then EAT probably doesn't matter much.
On the other hand, if you are looking for expertise, EAT is undoubtedly important. If Google were to reveal content on this topic, published on an unreliable website that has no authority, the likelihood that this content would be inaccurate or misleading is high.
Google refers to these types of topics as YMYL topics.
What is YML?
YMYL stands for "Your Money or Your Life". Google uses this acronym as a guiding principle when ranking sites that affect your finances, health, safety, and/or happiness.
YMYL sites are maintained to the highest possible EAT standards because of the subject matter and what it means to you if the information is false.
How is the EAT assessed?
Professionalism, authoritativeness, and credibility are similar but not identical concepts. Thus, each is evaluated independently using a different set of criteria.
Professionalism
Expertise means having a high level of knowledge or skill in a particular field. It is evaluated primarily at the content level, not at the site or organization level. Google looks for content created by an expert in a particular field.
YMYL topics are about the formal expertise, qualifications, and education of the content creator…
Formal expertise is important for YMYL topics such as medical, financial, or legal advice.
For topics other than YMYL, it's about demonstrating relevant life experience and "everyday knowledge".
Some topics require less formal expertise. Google also says that "everyday knowledge" is sufficient for some YMYL topics. Sharing personal experience is a form of daily expertise.
Authoritativeness
Authority refers to reputation, especially among other experts and influential people in the industry. Simply put, when others see a person or website as a source of information on a topic, it is an authority.
To assess authority, evaluators search the web for information about the reputation of a site or person.
Use reputation research to find out what real users, as well as experts, think about the site. Look for reviews, testimonials, expert recommendations, newspaper articles, and other credible information created/written by people about the site.
In doing so, evaluators should seek independent sources.
When looking for reputation information, try to find sources that are not written or created by the website, the company itself, or the individual.
Credibility
Trust is about the legitimacy, transparency and accuracy of the website and its content.
Evaluators look for many things to assess credibility, including whether the site states who is responsible for the content published. This is especially important for YMYL queries but applies to non-YMYL queries as well.
YMYL websites require a high degree of trust, so they usually need satisfactory information about who is responsible for the content.
Having enough contact information is also important, especially for YMYL themes and online stores.
If a store or financial transaction site only has an email address and a physical address, getting help with transaction problems can be difficult. Similarly, many other types of YMYL websites also require a high degree of user trust. Evaluators also consider the accuracy of the content.
How to improve and demonstrate E A-T
First, it is important to understand that demonstrating and perfecting the EAT are two different things.
You can't demonstrate EAT if you don't have it – and that's the first hurdle to overcome.
As many of these sites had almost no EATs, traffic dropped when the core update was implemented, and Google's ability to algorithmically detect EATs improved.
Here are some ways to do this:
Build more links. EAT relies heavily on links and mentions from authoritative sites. Google has a good understanding of which links count, so make sure you prioritize high-quality link building over low-quality links.
Update content. If you're covering YMYL topics, keeping your content up to date is critical to demonstrating EAT. High EAT advice should come from reliable sources and be updated regularly. High EAT advice or information should be written or produced in a professional style and should be regularly edited, reviewed, and updated.
Check the facts. Google's quality rating guidelines say that news articles must be factually accurate to demonstrate a high EAT. High EAT news articles should be created with journalistic professionalism – they should contain factual content. High EAT news sites on scientific topics should be created by individuals or organizations with relevant scientific expertise and represent a well-established scientific consensus on issues where such consensus exists.
Get more reviews. Google wants people to use online reviews as a source of information about the reputation of companies, which is associated with trust and authority. When it comes to companies, there are many sources of reputation information and reviews. You can try searching specific sites to find reviews.
Hire the experts. This is almost a mandatory requirement if you are discussing YMYL topics. Formal expertise is important for YMYL topics such as medical, financial, or legal advice. But hiring people with formal expertise is not necessary for subjects other than YMYL. Instead, you can hire people with a proven track record in the industry or those who are already known for creating quality content on your topic. If you can't afford to hire people, you can always interview an expert or ask them to write a guest post on your site.
Upload your credentials. Most people don't like to brag, but when it comes to demonstrating the EAT in front of Google, that's exactly what you should do. There are two obvious places you can do this. The first is a biography of your author. Remember, it's all about demonstrating your knowledge, authority, and credibility to Google. Don't exaggerate or embellish the truth. You should also consider using SCHEMA to provide information about achievements and knowledge in a more structured way.
Show contact details. Businesses that do not provide visitors with sufficient contact information and customer service can be seen as unreliable. This is especially important for YMYL pages. Users need a way to ask questions or get help when there is a problem. We believe that companies should at least present their address, phone number, email address, and point of contact.
Get more mentions. Mentions on well-known industry websites can help improve your authority – assuming they are positive. Quality evaluators are asked to look for these when evaluating the reputation of the site and author. Look for reviews, testimonials, expert recommendations, newspaper articles, and other credible information created/written by people about the site.
EAT and the future of SEO
The future will likely provide a broader, deeper, and more robust application of EAT to identify speakers, authors, websites, and brands. The search algorithm will continue to evolve through extensive core updates and micro-adjustments. However, Google's goal remains the same. To that end, Google's algorithm is getting better at determining what people are searching for and giving them the most relevant results.
If you know what your audience wants and can deliver it to them in an expert, authoritative and trustworthy manner, your SEO efforts will be more likely to succeed. If E-A-T is one of the basic frameworks of your approach to SEO, you will always be in the best position to succeed.