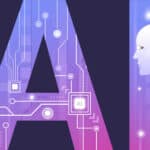 The biggest trends in artificial intelligence
30 December 2022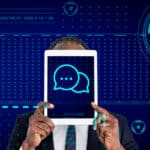 What is Chat GPT and how is it used?
30 January 2023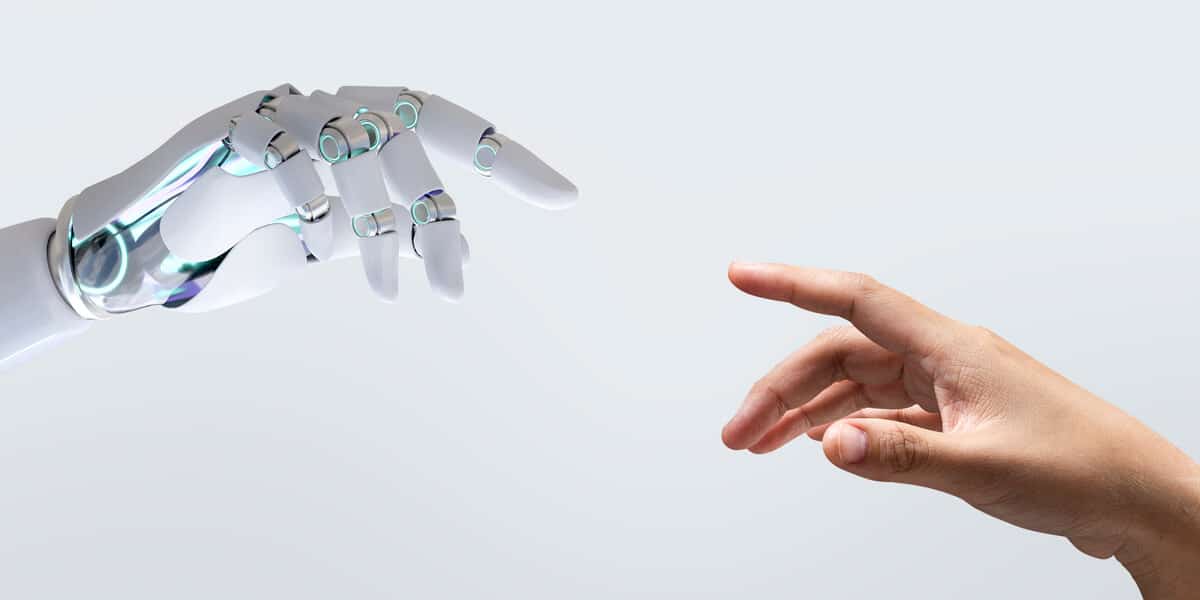 The next decade may change the development of humanity thanks to the active development and implementation of artificial intelligence and machine learning. The scale of innovation is evidenced by its effectiveness in various industries. Machine learning helps people process huge amounts of data. In 2023-2024, these trends could bring significant innovations. Let's focus on the most promising sectors in 2023.
Low-code or no-code innovations
According to statistics, companies using artificial intelligence and machine learning can support growth trends in 2023-2024. The main problem is the lack of qualified employees, which is why the implementation of technology is slower. Low-code or no-code technologies allow you to fill this gap.
Low-code enables specialists without experience in working with AI to implement machine learning and artificial intelligence applications. No-code offers a simple interface to manage more complex systems. The growing demand for developers and skilled artificial intelligence workers increases the need for low-code applications. These technologies are one of the major trends in 2023 due to their flexibility, speed and resource efficiency.
Natural language processing
This is the most discussed trend, and NLP simplifies many routine tasks. NLP provides an alternative to manually entering and searching for content. The machine automatically recognizes speech and voice thanks to the software.
Main applications using NLP in business:
• Mood analysis;
• Translation;
• Text extraction;
• Grouping of topics;
• Chatbots
These applications can convert human language into a digital form so that a machine can read and understand it. These processes use predefined algorithms.
Metaverse
The line between our physical and virtual lives continues to blur, leading companies to the next potential technology – the Metaverse.
Because the Metaverse offers unprecedented ways for businesses to interact and collaborate with end users virtually, and supports a whole new virtual economy where users can engage in numerous brand activities. Using the Metaverse will increase customer engagement which leads to increased customer acquisition.
AI and Machine learning will play a key role in bridging the gap between the physical and virtual worlds as AI will help create virtual environments, dialogues and images using NLP, virtual reality and computer vision. Machine Learning, on the other hand, will enable the analysis of virtual patterns, help automate distributed contracts and distributed ledgers, and support other blockchain technologies to enable virtual transactions.
HyperAutomation
Another emerging trend is automation, which is a time-saving method of improving customer service and speeding up various processes. Advanced technologies that help drive hyper-automation include Machine Learning, Artificial Intelligence (AI), cognitive automation, and more.
Legacy infrastructure and processes can slow down an organization and affect its ability to compete. Simple, task-based automation does not deliver complex results that will accelerate business decisions and results. In addition to improving the customer service experience, hyper automation can also help you complete other important tasks at a faster pace, such as system integration and organization, as well as improving employee productivity.
Machine learning in healthcare
We can all agree that healthcare is a constantly evolving industry. New technologies and tools are constantly being introduced to keep up with the development of the entire medical industry and its functioning. Because the ability to find and analyze patterns and insights through the use of machine learning in healthcare growing in popularity and being implemented globally, in the coming years healthcare providers will have access to many more opportunities to adopt a predictive approach to building a unified system for better diagnosis, drug discovery, effective patient management, and care delivery processes.
Considering all this, it is no exaggeration to say that artificial intelligence and machine learning will be two of the fastest-growing technologies, expanding their reach and possibilities.