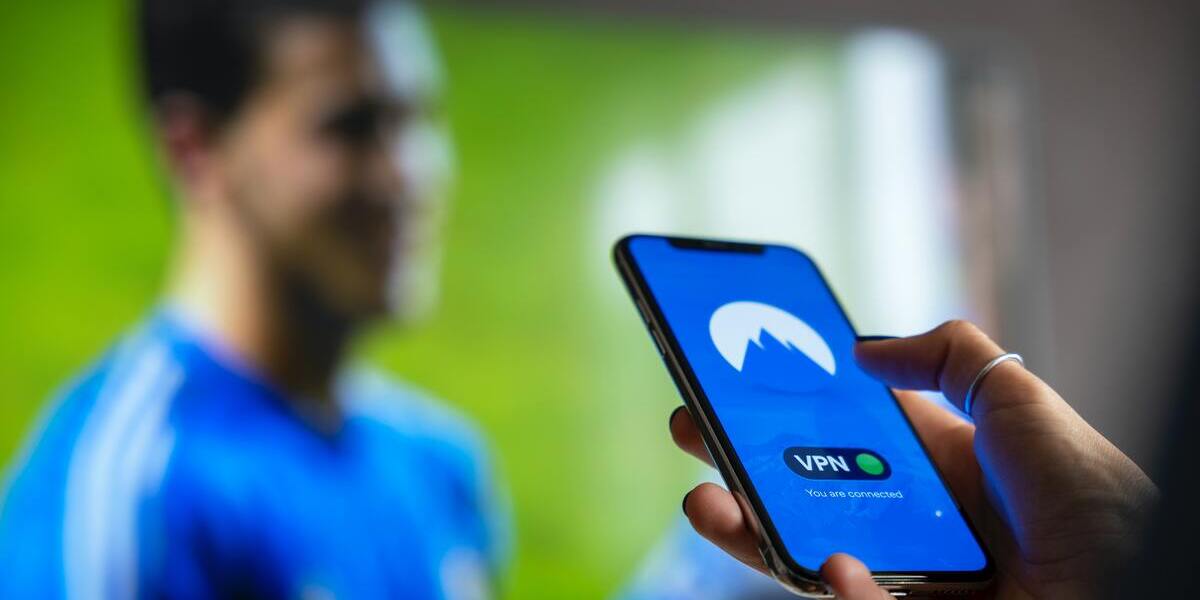 The role of Data Science and Big Data in sport
15 August 2022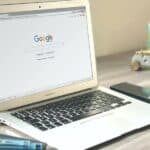 Company Profile on Google
1 October 2022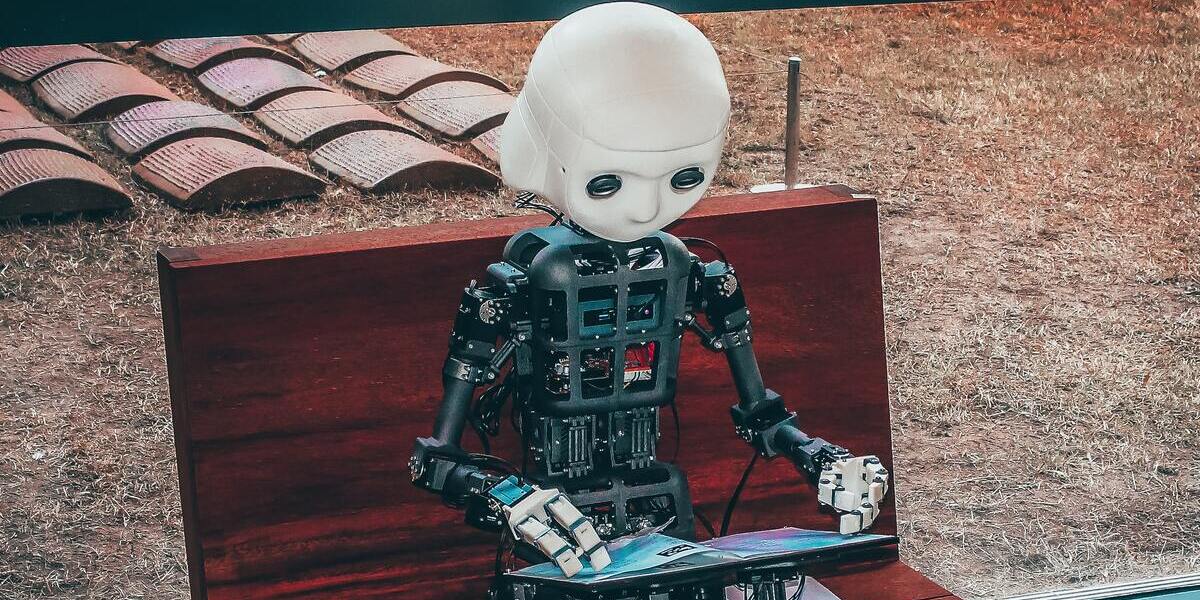 AI image generators were born from the combination of two separate technologies. One was deep learning neural networks that could generate consistent, realistic images, and the other was a natural language model that could serve as an interface to the image engine. Both have been combined into an image generator. The researchers scoured the internet for any images that had text that had adjacent text, such as captions, and used billions of these examples to connect visual forms to words, and words to forms. With this new combination, users could enter a string of words (a prompt) that described the image they were looking for, and the prompt would generate an image based on those words.
What is artificial intelligence image generator?
An AI image generator is essentially a tool that uses machine learning to create art. In its simplest form, it will use strings of words to describe the type of artwork you want to create and then do its best to do it for you. Some tools include additional styles and parameters to their generators to make the results more unique.
Researchers now working at Google invented the computational models that are the basis of image generators today, but have not made them public. It is no coincidence that the three most popular image generator platforms today are three startups that do not have the right to protection.
Midjourney is a start-up launched by David Holz who based the generator on an emerging community of artists. All works and hints were made public from the very beginning. DALL-E is OpenAI's second generation non-profit product, funded by Elon Musk and others. Stable Diffusion hit the scene in August 2022, created by Emad Mostaque, a European entrepreneur. It is an open source project with the added benefit that anyone can download its software and run it locally on their own computer.
This new art is somewhere between painting and photography. He lives in a space of possibilities as vast as painting and drawing – as vast as the human imagination. By correcting the hints, you can reach a place that no one has visited before, so slowly explore this area, taking snapshots along the way. A territory can be a theme, a mood, or a style, and it might be worth revisiting. The trick is finding a new area and positioning yourself there, practicing good taste and looking carefully at what you capture. When photography first came along, it seemed like a photographer just had to press a button. Similarly, it seems that all a person needs to do to get a great picture AI then press the button. In both cases you will get an image. But getting a great one – truly artistic – well, that's another matter.
Comparison of Craiyon, DALL-E 2, and Midjourney
*based on https://michaelhoweely.com/2022/08/16/comparing-craiyon-dall-e-2-and-midjourney
DALL-E 2
DALL-E 2 is considered one of the best tools for generating images by artificial intelligence. The tool comes with a range of options that allow users from beginners to experts to find their niche with the text to image generator. It also includes features that allow you to scale images up or down without losing quality, and special development tools to ensure that your creations are unique to the artist.
The original iteration of DALL-E was invitation-only due to customer demand. The creators of the tool, OpenAI, claim that it serves more than 1.5 million active users who create around 2 million images daily.
As of late September, DALL-E 2 is now open to the public to sign up for free, but with some caveats.
Craiyon
Craiyon is an AI image generator that has a website version as well as an app version that is available for Android devices on the Google Play Store. Formerly known as DALL-E mini, this free service works in a similar way to its paid counterpart.
Midjourney
Midjourney AI is a generator of images that are created on the basis of words created by the user. The algorithm is able to process the entire description.
Responsible for the program are engineers from an independent research laboratory led by David Holz, co-founder of LeapMotion. Under the freemium business model, the program is currently in open beta and can be found on Discord.
Other well-known AI image generators include: Jasper.ai, Photosonic, StarryAI, Nightcafe, Artbreeder, Dream by Wombo, Stable Diffusion, Deep Dream Generator.
Comparison of images with different descriptions
Cat looking at the flag of South Africa, digital art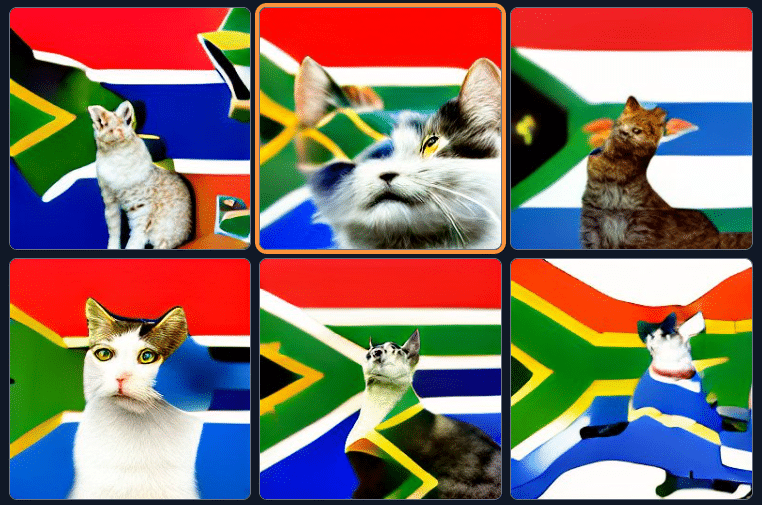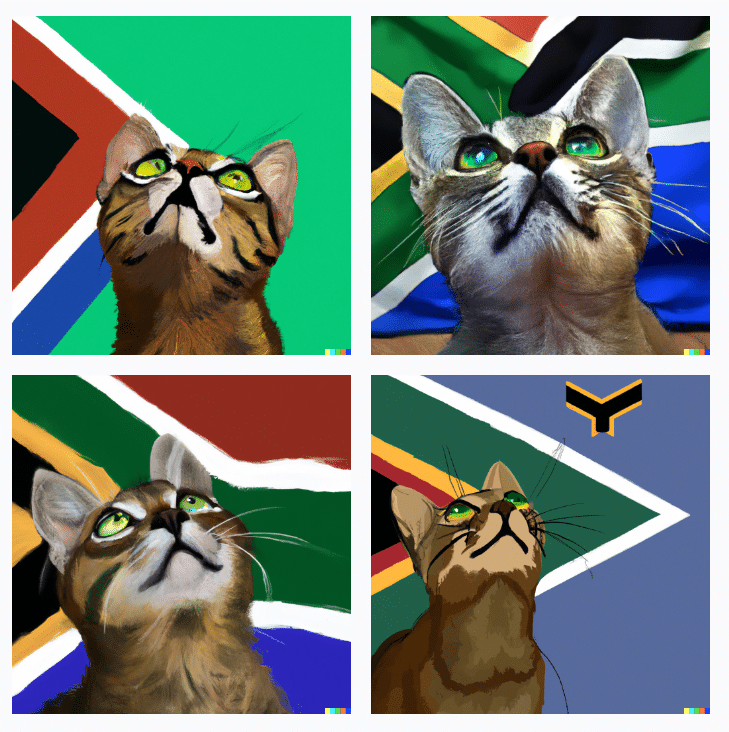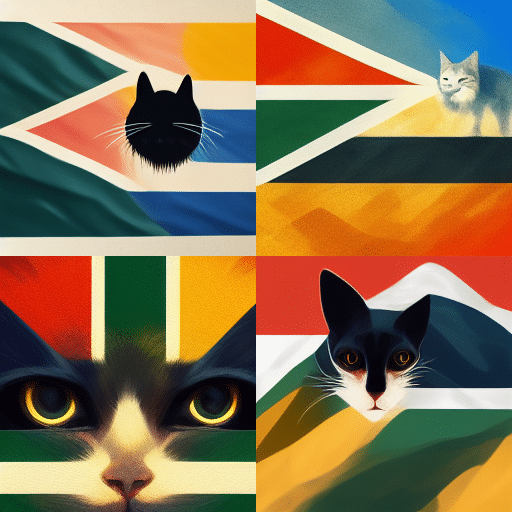 Toronto skyline photo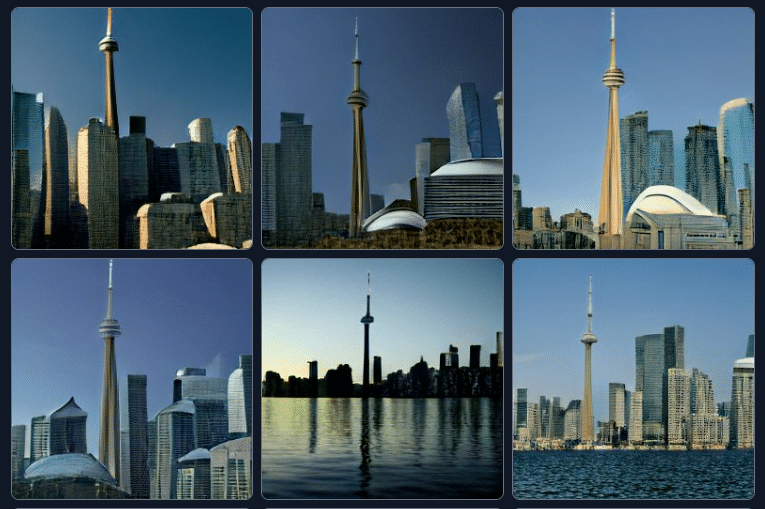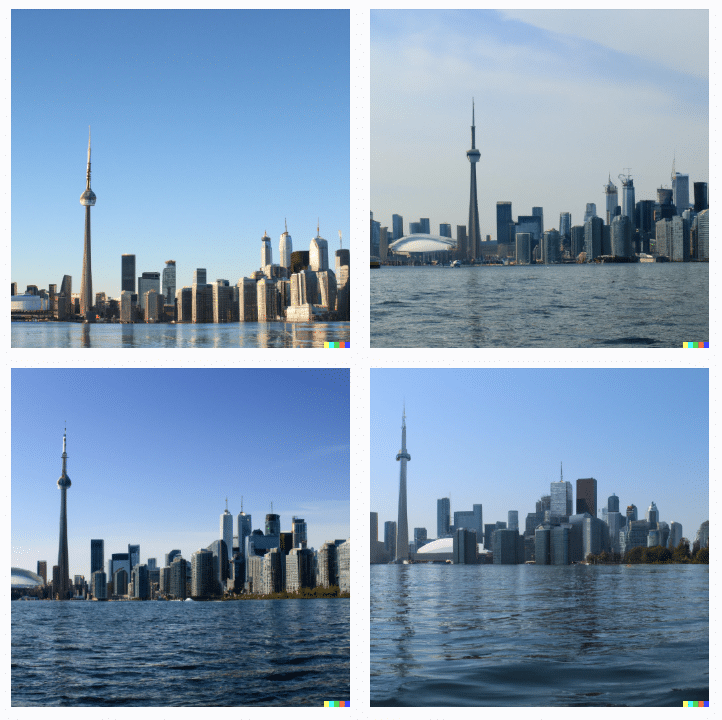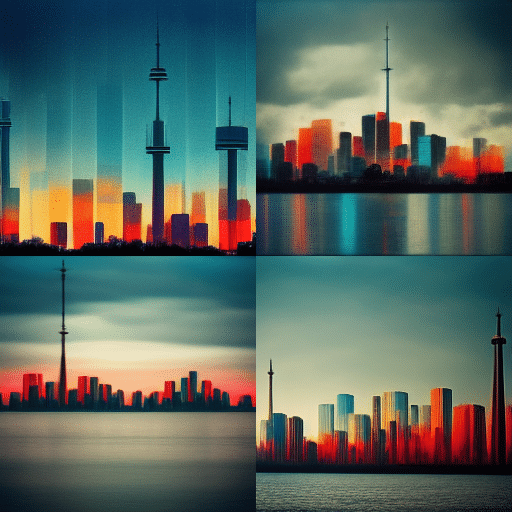 The gates to heaven open and reveal the view of the Giant Wonder City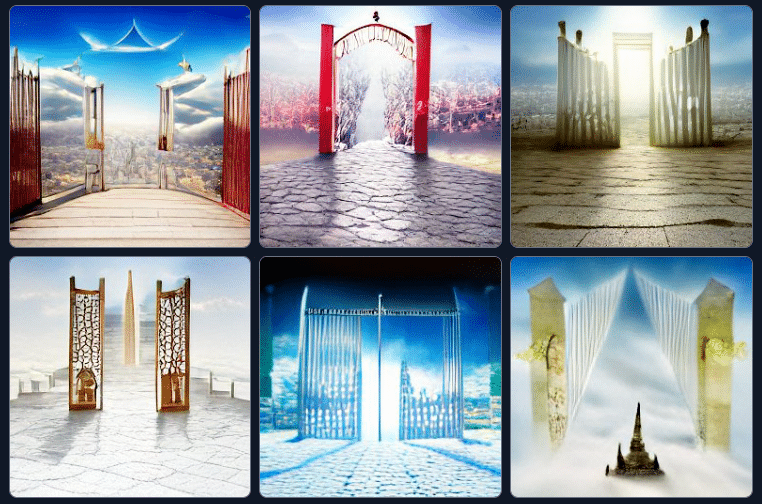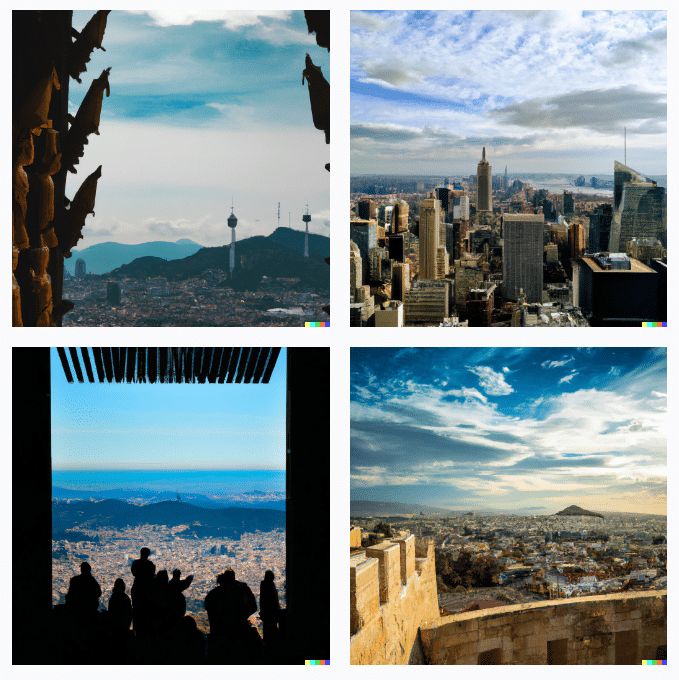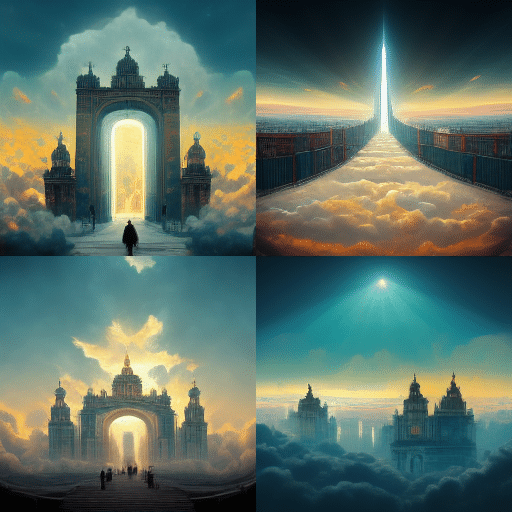 You can see with the naked eye that each program for generating images from text has its own aesthetics.
Instead of being afraid of AI, it is better to think about what it teaches us. The most important thing that AI image generators teach us is that creativity is not some supernatural force. It is something that can be synthesized, amplified and manipulated. It turns out that we didn't have to achieve intelligence at all to hatch creativity. Creativity is more elemental than we thought. It is independent of consciousness. We can generate creativity in deep learning neural networks. Huge data and pattern recognition algorithms seem to be enough to design a process that will surprise us and help us non-stop.