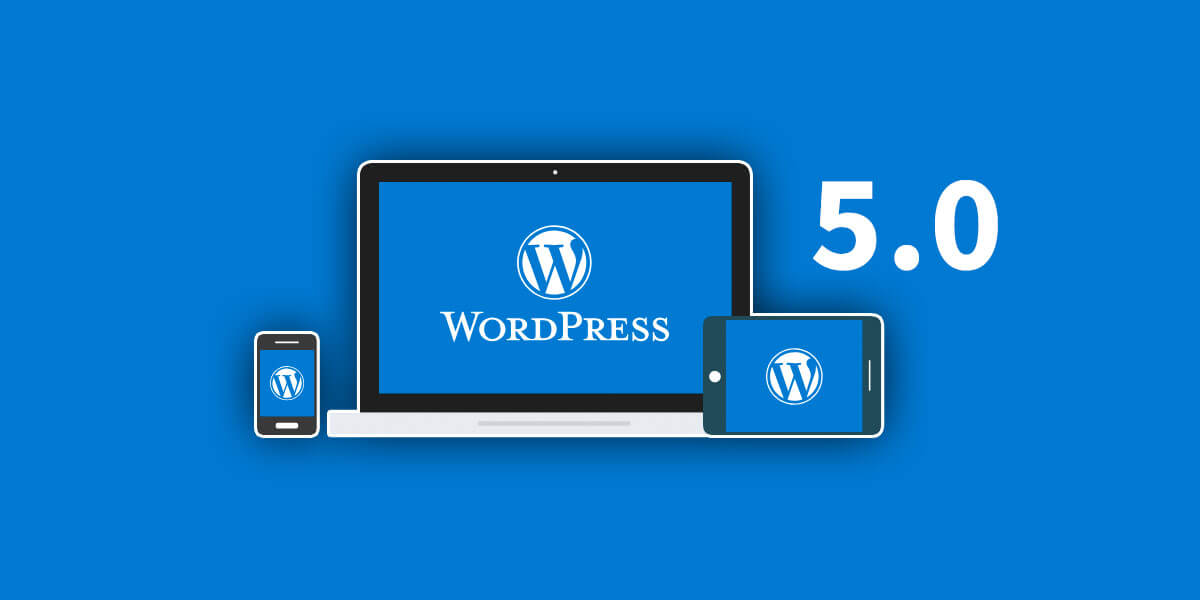 WORDPRESS 5.0
18 December 2018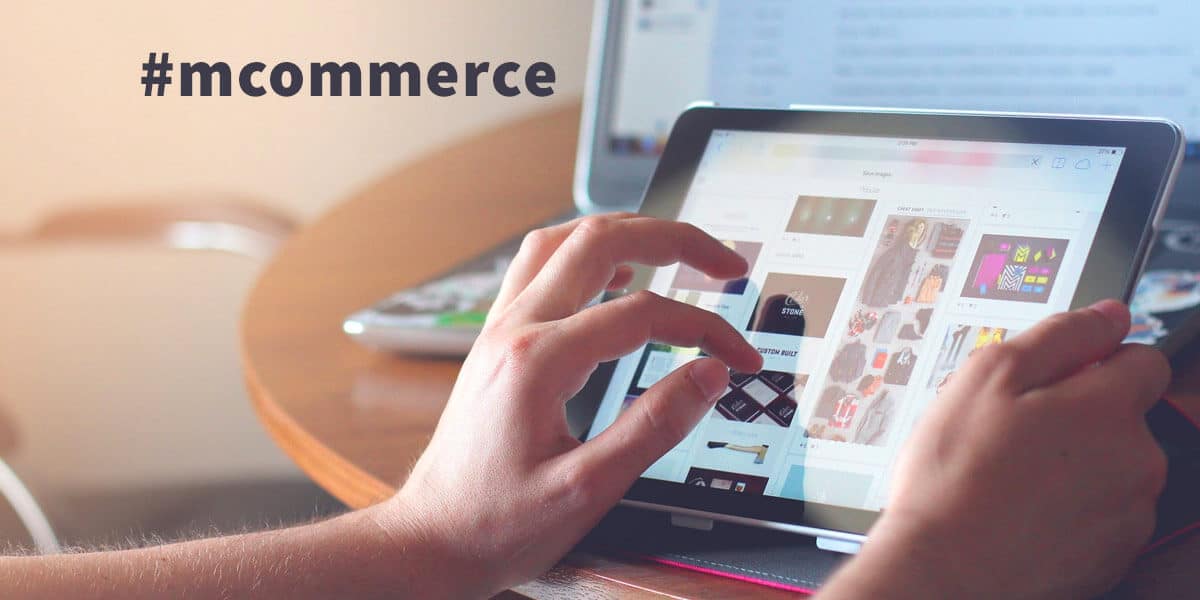 mCommerce. How does it differ from eCommerce?
4 January 2019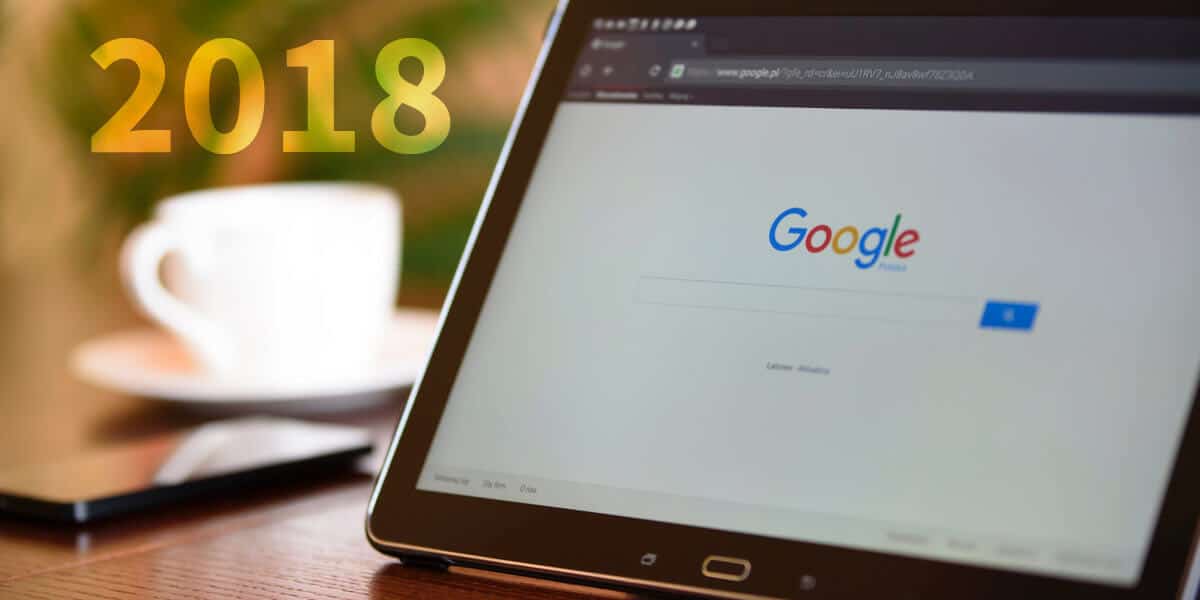 Since another year has passed, and Google is still the leader in internet search engines, we would like to present you with the most popular searches in the world generally and in Poland specifically.
In Poland
As far as our backyard is concerned, it should be no surprise that football is most popular in Poland, namely the World Championship. Requests regarding Russia's World Football Championship was the most popular query in our country. Other popular subjects were local government elections and the deaths of artists such as Kora Jackowska and Avicii.
The Poles also asked very often about GDPR, which came out May 2018, about Eurovision, the movie Kler and the TV series The Crown of Kings. We were also interested in matters related to the loud rescue action on Nanga Parbat, in which Tomasz Mackiewicz died. Internet users from Poland were also looking for information on the cost of car inspection and driving licenses as well as prices for bitcoins and kidneys. The surprising first place in the category of questions starting with "how many" got the question "how many fingers does the horse have? ". See the full rankings of 2018 queries in the Polish Google search engine.
Queries that are fastest gaining popularity in Poland
1. Football World Cup 2018
2. Avicii
3. Local government elections 2018
4. Tomasz Mackiewicz
5. About You
6. Kora Jackowska
7. The crown of kings
8. Kler
9. Nanga Parbat 10. Meghan Markle
People
Avicii
Tomasz Mackiewicz
Kora Jackowska
Meghan Markle
Alfie Evans
Sylvester Stallone
Agnieszka Kotulanka
Tomasz Chada
Mac Miller
Stephen Hawking
Events
1. Football World Cup 2018
2. Local government elections 2018
3. Eurovision 2018
4. Secondary school exam 2018
5. World Volleyball Championship 2018
6. Eclipse of the moon
7. Black Friday 2018
8. Ski Jumping 2018
9. Winter holidays 2018 10. Maturity exam 2018
Movies
1. Kler
2. Bohemian Rhapsody
3. Planet of Singles 2
4. The new face of Gray
5. Women of the Mafia
6. Venom
7. Squadron 303
8. Sister
9. Fiance not for real 10. Pitbull. The last dog
What is …?
What is GDPR
What is independence?
What is RRSO?
What is "hybryka"?
What is an RCB alert?
What is offside?
What is "sosręb"?
What is CRP?
What does sass means
What is cyanosis?
How much/many…?
1. How many fingers does the horse have?
2. How much did the Great Orchestra of Christmas Charity collect?
3. How long till holidays?
4. How many wings does the butterfly have?
5. How much does a councilor earn?
6. How many episodes does the Crown of Kings have?
7. How many episodes does Under the surface have?
8. How many teams are leaving the World Championship group?
9. How many episodes does Brzydula have?
10. How many episodes do Tears Cennet have?
TV series
1. Crown of Kings
2. Elif
3. Meander of feelings
4. Going blind from lights
5. Under the surface
6. Riverdale
7. Diagnosis
8. Black Pearl
9. Rojst
10. The end of the f ** king world
How much does it cost…?
1. What is the price of a car inspection?
2. How much do teeth bracelets cost?
3. How much does a bitcoin cost?
4. How much does the driving license cost?
5. How much does Netflix cost?
6. How much does it cost to re-register a car?
7. How much does the measles vaccine cost?
8. How much does it cost to refill an air conditioner?
9. How much does a kidney cost?
10. How much does a Czech crown cost?
Sport events
1. Football World Cup 2018
2. Men's Volleyball World Championship 2018
3. Ski jumping 2018
4. Champions League 2018
5. League of Nations in Men's Volleyball 2018
6. European Athletics Championships 2018
7. MMA 42
8. The UEFA League of Nations 2018
9. Tour de Pologne 2018
10. Australian Open 2018
Searches world wideWorld Cup – Football World Cup
The World Cup in 2018 took place in Russia on June 14 – July 15. It was the first World Championship in Eastern Europe and also the most expensive in history, since it's cost is estimated at over USD 14.2 billion. It was also a technical breakthrough in championship because the video referee assistant system (VAR) was used for the first time.
The final took place on July 15 at the Łużniki stadium in Moscow, between France and Croatia. France won the match, scoring 4-2, winning their second World Champions title, which also is the fourth consecutive title won by a European team.
Avicii
Tim Bergling, known professionally as Avicii, was a Swedish musician, DJ, remixer and music producer. On April 20, 2018, Avicii was found dead in Muscat Oman. It was revealed on May 1 that the cause of his death was suicide due to self-injury by broken glass. He was buried on June 8 in his hometown of Stockholm, Sweden.
Mac Miller
Malcolm James McCormick (January 19, 1992 – September 7, 2018), widely known as Mac Miller, was an American rapper, singer and music producer. Miller died of drug overdose at his home in Studio City on September 7, 2018. Miller was declared dead at the scene.
Stan Lee
Stan Lee was an American writer, editor and comic editor who operated from 1940 to 2010. He was the main creator of Marvel Comics for two decades, leading the expansion from a small publishing house to a multimedia corporation that dominated the comic industry. He was a legend among Marvel fans. Lee died at the age of 95 at the Cedars-Sinai Medical Center in Los Angeles, CA on November 12, 2018, after he was injured in the hospital. Black Panther is an American superhero, based on the Marvel Comics character by the same name.
Black Panther
The Black Panther was announced as a movie in October 2014 and was the first Marvel movie with dominantly black cast. The film received praise from critics for directing, screenplay, acting, costumes, production values and the soundtrack. It has become the ninth highest grossing film of all time, from over $ 1.35 billion worldwide. It is also the most profitable film by a black director, and also became the highest grossing film in 2018 in the US and Canada.
Meghan Markle
Meghan, is an American actress who became a member of the British royal family after marrying with Prince Harry. In 2017, she announced her engagement to Prince Harry, grandson of Queen Elizabeth II, and moved to London. She left acting, closed her social media accounts, and got involved in public activities within the British royal family. She became Princess of Sussex due to her marriage with Prince Harry in May 2018.
Anthony Bourdain
Anthony Michael Bourdain was an American chef, author, traveler, documentalist and television personality who appeared in programs devoted to learning about international culture, cuisine and human condition. He was considered one of the most influential chefs in the world. On June 8, he committed suicide by hanging himself in his room at the Le Chambard hotel in Kaysersberg, France, near Strasbourg. He took his life 17 days before his 62th birthday.
XXXTentacion
The real name of XXXTentacion is Jahseh Dwayne Onfroy. A controversial figure in the hip-hop industry. On June 18, 2018, Onfroy was shot dead at the age of 20 as a result of a robbery at a motorcycle store in Deerfield Beach, Florida.
Stephen Hawking
Stephen William Hawking was an English theoretical physicist, cosmologist and author of many books. At the time of his death he was also a leader of research at the Center for Theoretical Cosmology, University of Cambridge. His book "A Brief History of Time" appeared on the British Sunday Times bestseller list and stayed there for a stounding 237 weeks. He died on March 14, 2018 at the age of 76, after more than 50 years of fighting the disease.
Kate Spade
Katherine Noel Valentine Brosnahan professionally known as Kate Spade and Kate Valentine, she was an American fashion designer and a businesswoman. She was the founder and former co-owner of the Kate Spade New York designer brand. On 5 June 2018 Spade was found dead in her apartment and her death was declared to be a suicide. This caused a boost in the search queries.
Google Game – Game of the Year
Google, on the occasion of showing these results, released a mini game – a quiz. Each player must answer a series of questions about this year's search trends, collecting points along the way. Questions become more difficult as you progress through the game. The special bonus round increases the difficulty even more. Players can also challenge their friends to test their trends in Google search.
And what about Google in 2019?
In the ongoing year, Google regroups its forces a little and changes the course of development.
The closing of Google + planned for August 2019 may be surprising. But not only was its popularity dwindling, there also were privacy concerns.
The Google Assistant in Polish is fast approaching, but we still do not know when exactly will it be released to the public. Initially, Google promised that the Assistant will be extended to support additional languages later in 2018 amassing to 30 of them in December. This information was finally confirmed and an additional confirmation were the screenshots, from the test version of the Assistant application, which appeared in industry portals.
Later there were some suggestions that the official Google assistant's premiere in Polish may move a bit in time. Everything indicates that in mid-January 2019 Google Assistant will officially start working in Polish.
Additionally, for 2019, Google announces its return to China. Ben Gomes, Google's vice president responsible for search engines, told his employees that the company intends to return to China in early 2019. Meanwhile, Amnesty International, along with some of Googles crew, is demanding that the company cease working on tools to censor the Chinese Internet. In 2010 the company withdrew from the Chinese market, due to the pressure from the Chinese authorities. However, in 2018, the American technology giant did a lot to return to the Chinese market. However, for this to happen, the corporation must make some concessions, of which Google President Sundar Pichai and Ben Gomes are well aware of. The latter, among other things, oversees the development of the Dragonfly program.