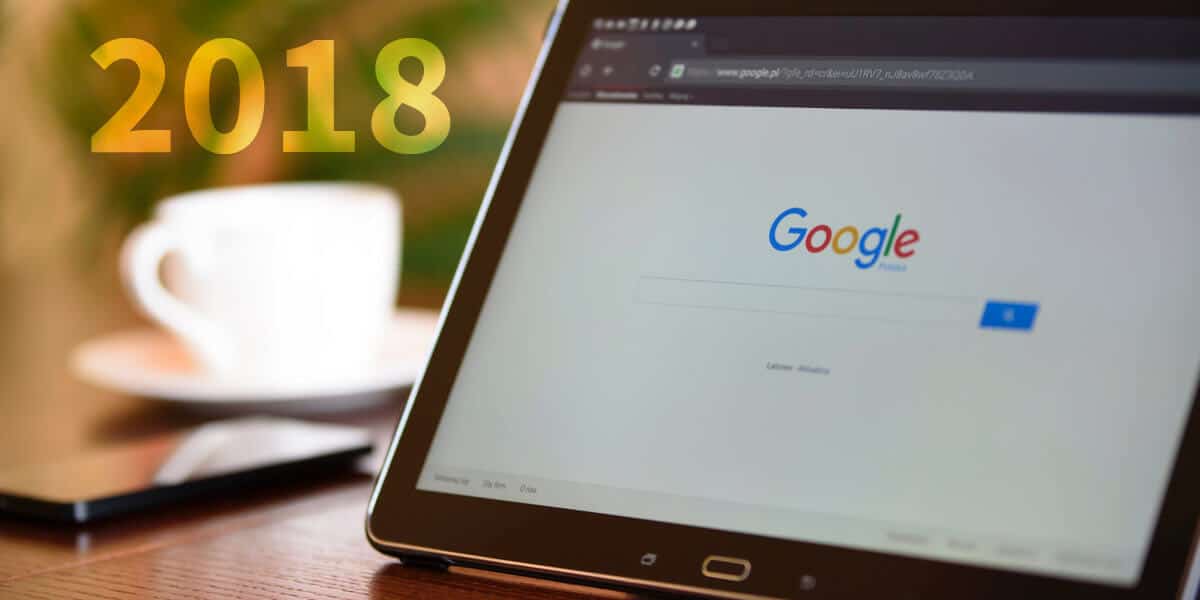 Google in 2018. What did we ask about in the search engine?
31 December 2018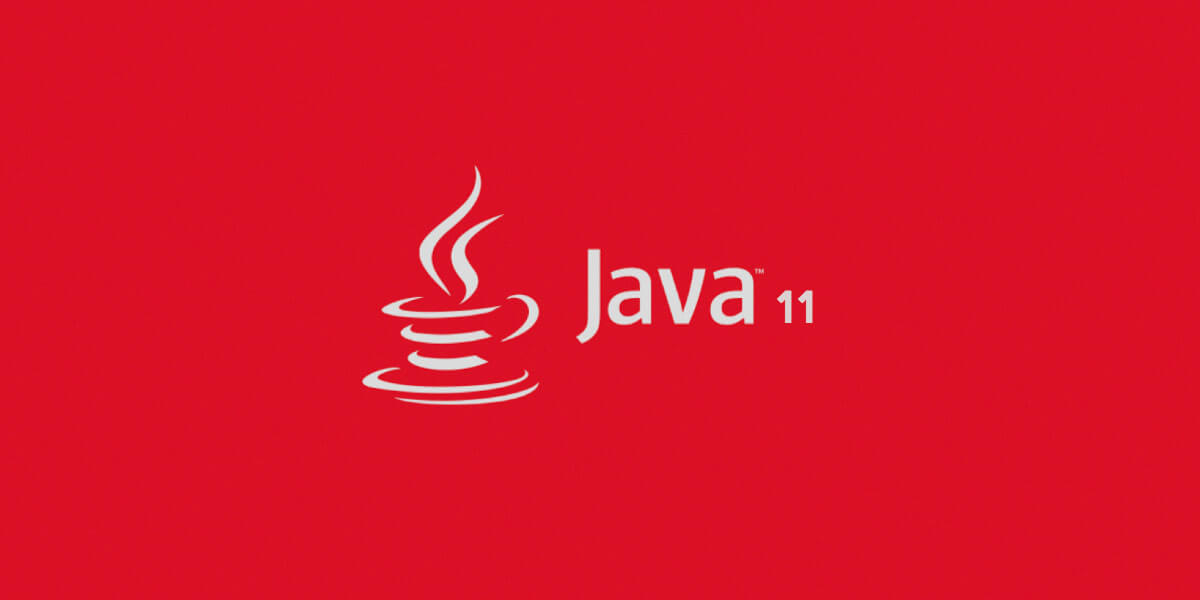 Java 11 – let's see what's new!
5 January 2019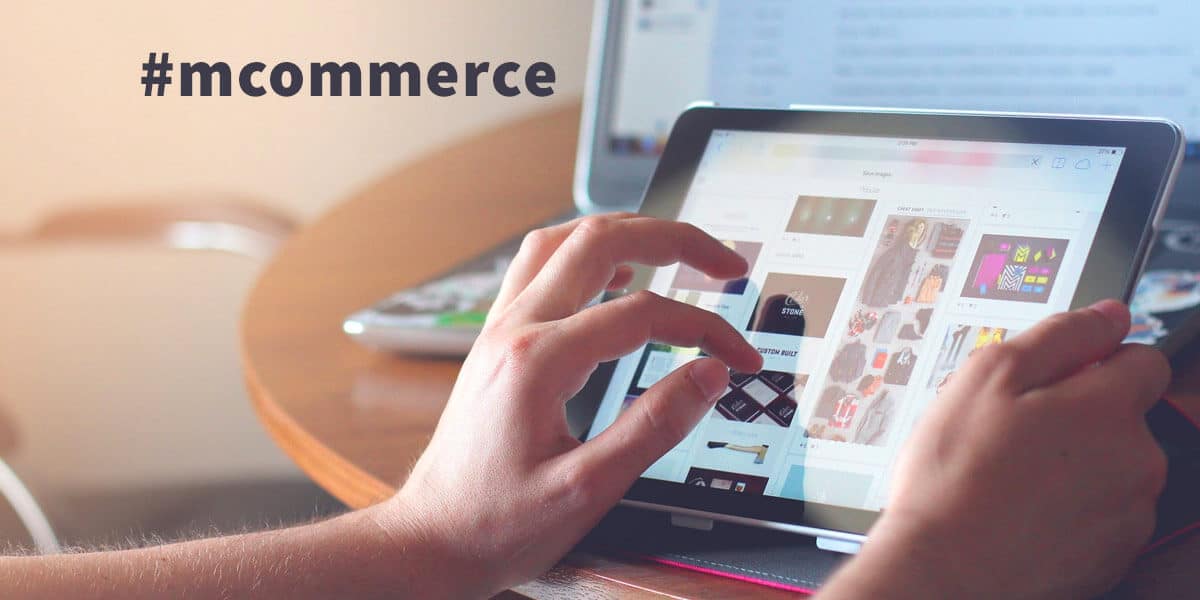 In such a fast developing world of technology, our lives have improved a lot. With the help of Internet, everything is available at your fingertips. You don't even have to leave the home and the products you want are available in front of you, just a few clicks away. This is only possible thanks to new technologies such as eCommerce and mCommerce.

What is mCommerce?
M-commerce or mobile commerce means conducting business transactions on the Internet using mobile devices, and e-commerce means conducting business transactions on the Internet using computers or laptops.
M-commerce solutions or mobile trading solutions have become an increasingly popular method of trading in recent years. It allows you the transaction with a few clicks on your smartphone screen and thus opens up a new way of exchanging goods and services.
You can access the store on mobile devices, which means always and everywhere, as long as the Wifi / 3G / 4G / 5G signal is on.
Surveys showed that the number of smartphone users has increased significantly over the last few years. The general public moves more towards the mobile world than the Internet.
M-commerce (mobile commerce) is the buying and selling of goods and services via wireless mobile devices, such as a mobile phone and personal digital assistant (PDA). Known as the next generation e-commerce, m-commerce allows users to access the Internet without having to search for a place to connect. The emerging m-commerce technology, based on the WAP (Wireless Application Protocol) has made much progress in Europe, where mobile devices equipped with web browsers are much more common than in the United States.
The beginning of m-commerce
The concept of using mobile phones for shopping was for the first time shaped as m-commerce in 1997, and it was defined as "providing e-commerce opportunities directly to the consumer's hands, anywhere, via wireless technology. Since then using mobile devices as the way you can make smarter purchasing decisions and make payments has evolved considerably considerably.
Ten years ago, few would think that we could pay for products via our smartphones using mobile payment technology or use the app to order weekly shopping at the bus at network speeds almost as good as our home broadband internet.
M-commerce has grown significantly over the last few years. At the beginning of the year, eMarketer revealed that m-commerce accounts for 6% of total global retail sales and almost 60% of e-commerce. In 2017, technology grew by 40% year on year. Worldwide m-commerce sales increased by 40.3% year on year in 2017, reaching the level of USD 1.357 trillion (GBP 980 billion) and accounting for 6.0% of total retail sales.
Why m-commerce differs from e-commerce
Trade in a mobile network differs from computer trading in many ways.
Limitation of the device: a smaller screen, a touch interface (with smartphones) and lack of a keyboard, makes filling in long forms that plague e-commerce sites (i.e registration, delivery address, credit card details, etc.) a very painful experience.
Cookies: Most websites that sell via computer devices will not work without cookies. Sites visited on a PC place cookie on visitors' machines so that they can recognize them when they go to the next page or return to the site. Most mobile phones do not allow cookies.
Context: When a computer user is (usually) at home or working on a desktop internet connection, the mobile user can be away from the office, during transport, often in a mobile network (which is not as reliable as permanent internet connections) or on a less secure public Wi-Fi or hotspot. This means that m-commerce must be as fast and effective (with a small number of clicks and forms) and as secure as possible.
Payment scenarios: while computers are usually limited to remote online shopping, mobile payments can be network based or direct. M-commerce includes paying for goods in the store, paying for transport or tickets for events, or paying for goods from vending machines, perhaps using near field communication (NFC), mobile barcode systems or SMS payments.
More (and easier) payment methods:
Websites on a PC usually offer only one form of payment, by credit card, sometimes also with a payment provider, such as PayPal. Entering your credit card details on the website using your mobile phone is cumbersome and has led to the appearance of different payment methods. These include mobile wallets (m-wallets), in which payments are deducted from the cash balance, topped up from a bank account or charged directly from the credit card account of which there are many suppliers, many local to each country such as Chinese AliPay, which is considered the largest in the world, ahead of PayPal. Payments can also be made directly from the user's mobile phone bill.
IBM and other companies are experimenting with speech recognition software to ensure the security of m-commerce transactions.
As content delivery via wireless devices is becoming faster, safer and more scalable, there are speculations that m-commerce, as a method of choice for digital trading transactions, will exceed traditional e- commerce. The conversion from physical to online shopping can take hundreds of years, but the change, though partial, from the online world (E-commerce) to the mobile world (m-commerce) will take place within a decade or two.
What new will appear in m-commerce
Predictions for the next few years are that providing fast access will be crucial to the success of entrepreneurs, and whether they provide services on mobile or stationary devices. This means that no matter what the customer does, he will be able to buy something immediately and know that it is on its way home or office as soon as they click "confirm.
It will also filter according to the way customers expect their products to be physically shipped to them. With programs like Amazon Prime, customers expect items to be delivered no later than the next day, with some retailers offering to deliver at the day of purchase. This will become more and more important throughout the entire e-commerce management.
As with all sectors, customers expect their purchases to be more adequate to their lives, and this will mean data analysis and artificial intelligence will become an essential part of m-commerce. Suggestions and recommendations will become key tools for retailers by combining social media activity, friend recommendations and previous searches to tailor them, regardless of whether they access online stores or applications.
Payments will also have to be adjusted to increase security. Most likely, we'll see retailers starting to experiment more with authentication, whether using biometrics, two-step authentication or the opportunity to use third party services such as PayPal, in order to process the transaction in a secure way.
M-commerce will provide great opportunities for retailers to increase revenues in the coming years, but customer experience will also gain in importance, which should be the center of every retailer's business strategy.
Speed, accuracy and safety of exchanging experiences are the three important pillars for everyone who develops applications, regardless of the industry in which it operates.