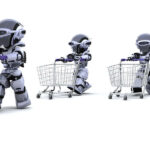 Artificial intelligence in e-commerce. Personalization of the shopping experience
5 May 2023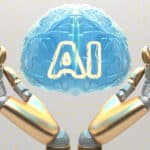 The ethics of artificial intelligence. Challenges and perspectives for society and business
26 May 2023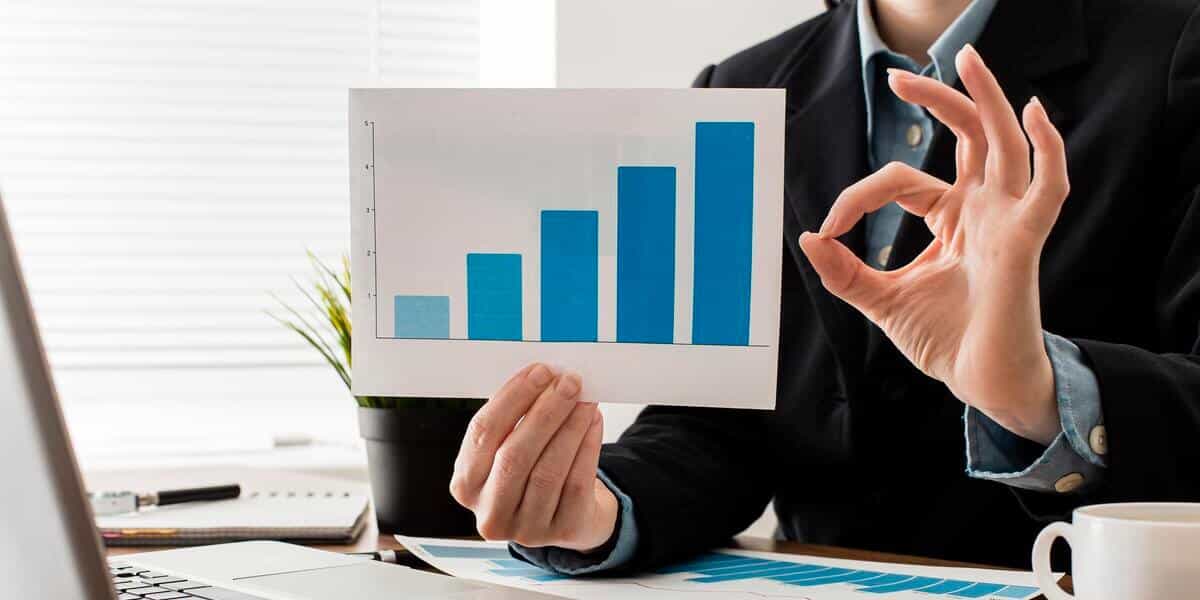 In today's business world, measuring the effectiveness of marketing activities and optimizing the funds spent on them becomes extremely important. In this context, the concept of "Marketing ROI" (Return on Investment) appears, i.e. return on investment in marketing. In this article, we'll discuss what Marketing ROI is, how to measure it, why it can be difficult to measure, what the benefits of measuring it are, and how to improve your marketing ROI.
What is Marketing ROI?
Marketing ROI is an indicator that helps determine the effectiveness and profitability of marketing activities. It measures how much profit or value a given marketing investment generates compared to its cost. The ultimate goal of Marketing ROI is to assess whether marketing spend is profitable and contributes to increased sales, profits and brand equity.
How to measure marketing return on investment?
Measuring Marketing ROI can be a complex process that requires the right tools and precise data collection. There are several ways to measure Marketing ROI, of which a few key ones are worth mentioning:
Setting goals and success metrics: The first step is to define marketing goals and success metrics that will be measured. These can be measures such as revenue, profits, new customers, conversions, shopping cart value, etc.
Marketing Tracking: Keep track of all marketing activities such as ad campaigns, email marketing campaigns, social media campaigns, influencer campaigns, etc. Use analytics tools to help you track and analyze these activities.
Marketing Cost Calculation: Accurately estimate all costs associated with your marketing efforts, such as advertising campaign costs, employee salaries, marketing tools, outsourcing costs, etc.
ROI Calculation: Once you have collected your cost and performance data, you can calculate your Marketing ROI. The simplest formula is to divide the return on investment by the cost of investment, then multiply by 100 to get the percentage result.
Why marketing ROI can be hard to measure
Measuring marketing ROI may encounter some difficulties and challenges. There are several factors that can make measuring marketing ROI difficult:
Complexity of the purchase path: Nowadays, customers have access to different channels and interactions with the brand before making a purchase. They can be exposed to many different marketing activities, which makes it difficult to clearly attribute sales success to specific activities. The omnichannel nature of the purchase path requires advanced analytics tools and attribution models to accurately understand the contribution of each marketing activity.
Long-Term Marketing Effects: Some marketing activities, such as branding and customer loyalty, can have long-term benefits that cannot be easily measured in the short term. Waiting for the full effects of these actions can be difficult and time-consuming.
External factors: There are external factors such as changes in competition, market trends, changing customer preferences that can affect marketing results. Some of these factors can be difficult to control and take into account when measuring marketing ROI.
Why measure your marketing return on investment?
Measuring your marketing return on investment is crucial for several reasons:
Effectiveness assessment: Measuring marketing ROI allows you to identify which marketing activities bring the best results and are the most profitable. This gives you the opportunity to evaluate and optimize your marketing strategy to make better use of available resources.
Marketing budget justification: Measuring ROI in marketing provides a rationale for allocating a budget to these activities. When a company can prove that marketing creates value and contributes to growth, it is easier to get more investments for these purposes.
Ensuring accountability: Measuring marketing ROI helps create accountability within the organization. Every investment in marketing activities should be evaluated in terms of obtaining an appropriate return. This also enables better communication and management of expectations within the marketing team.
How to improve the return on investment in marketing?
There are several strategies that can help improve your marketing ROI:
Segmentation and personalization: Segmenting your audience and tailoring your communications to their individual needs and preferences can yield better results. Personalized marketing campaigns, based on data analysis and customer profiling, can increase engagement and effectiveness.
Testing and optimization: Continuing to test various marketing strategies and tactics and systematically optimizing activities based on the collected data allows you to adjust the strategy to the actual preferences and behavior of customers. Continuous improvement of marketing activities leads to better ROI.
Focus on High Potential Channels: Analyze your marketing channel data to identify those that deliver the most results. Focusing on these high potential channels can lead to a better ROI.
Improving the conversion process: Analyzing and optimizing the conversion process, or converting leads into actual customers, can help increase your marketing ROI. Improving the user experience on the website, optimizing the purchasing process and tracking user activities help identify areas for improvement.
Measuring marketing ROI is crucial for assessing the effectiveness of marketing activities and optimizing the use of resources. Although it can be difficult due to the complexity of marketing activities and external factors, there are methods and tools that can help in this process. Measuring ROI allows for better budget allocation, investment justification, accountability and continuous improvement of the marketing strategy. By segmenting, personalizing, testing, optimizing, and focusing on high-potential channels, you can increase efficiency and achieve a better return on your marketing investment.