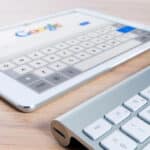 Google updates so far in 2022
10 November 2022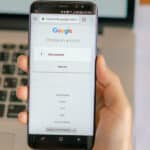 Google algorithm updates – forecasts for 2023
15 December 2022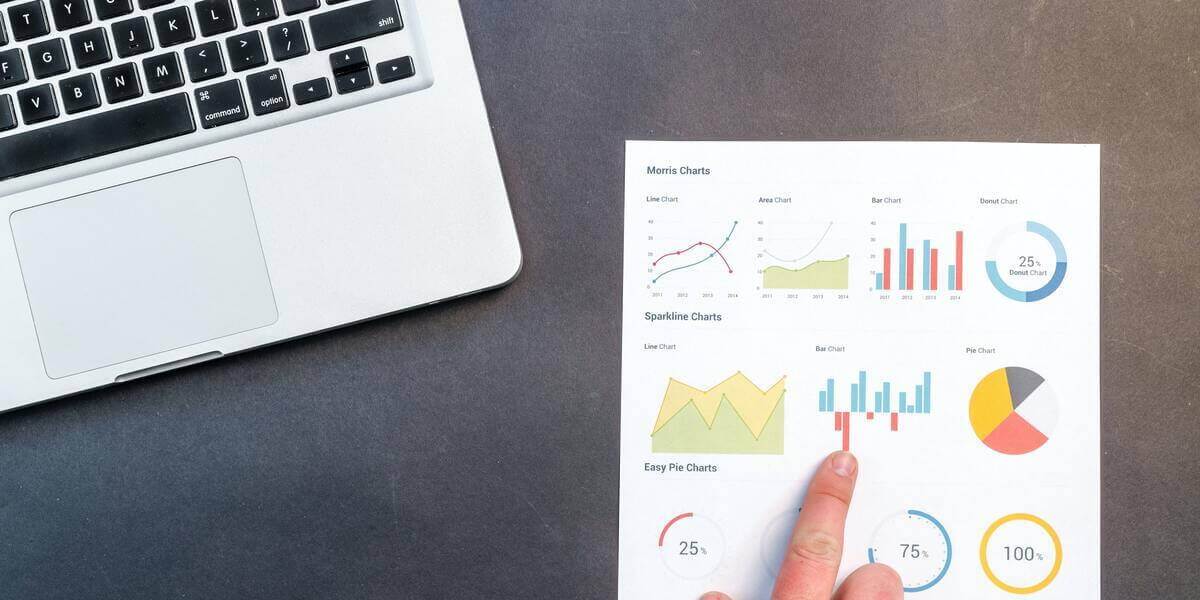 In times when the business landscape is evolving and changing at a rapid pace, data analytics often plays a key role in shaping each new market segment.
Some of the key trends driving the market today include advances in data analytics, data science and artificial intelligence that are changing the way businesses are run around the world. As more companies adopt data-driven models, the data analytics industry continues to evolve. Data analytics played an even more important role in forecasting the future when the COVID-19 pandemic broke out as more and more sectors resorted to analyzing and interpreting data to estimate what will happen in the future.
Let's take a look at some of the top trends in data science that could benefit data scientists as well as businesses in 2023 and beyond.
Artificial intelligence
Data analytics is rapidly evolving alongside AI, elevating human capabilities on both a personal and professional level as well as helping companies better understand the data they collect. The business landscape has changed dramatically since COVID-19, making historical data somewhat outdated. The market now has a wide range of new AI and machine learning techniques that are able to deal with small data sets, unlike traditional AI techniques.
In the long term, companies would benefit greatly from AI systems by formulating processes that are efficient and effective. There are many ways to use AI to increase business value. This includes forecasting customer demand to increase sales, improving inventory levels, and accelerating delivery times to increase customer satisfaction. A good AI system can be highly flexible, protect personal data, be faster and also provide a higher return on investment.
More natural language processing
Big data, AI, IoT, machine learning push the boundaries of interaction between people and technology. Natural Language Processing (NLP) gives these technologies a human face.
As it stands, natural processing helps people engage and interact with various intelligent systems using only human language.
NLP will allow even the most casual users to interact with intelligent systems. They don't have to resort to exotic codes. The content will be delivered with a human voice if they so choose.
NLP can provide companies with access to sentiment analysis. This will allow them to find out what their customers think about their brands on a much deeper level. There are many ways to tie information to specific demographics, income levels, education demographics, and the like.
Extended data management
In the same spirit, augmented data management will also gain importance in companies. This will happen as AI becomes more efficient with enterprise information management categories. These include, but are not limited to, data quality, metadata management and master data management. This means manual data management tasks will be reduced. All this thanks to the development of ML and AI, enabling specialists to deal with more valuable tasks.
Companies looking to leverage this innovative technology should carefully review the augmented data management and data analytics tools available on the market that best fit their business operations. In this way, they can properly integrate such solutions into their business processes and use big data accordingly.
Advantages of Natural Language Processing:
NLP gives users access to key information that was previously unavailable to them. This is without learning machine learning to interact with computer systems.
NLP will allow companies to process customer moods. It is a good tool for identifying customer needs and designing products and services.
Enhanced analytics will allow decision makers to focus on the business issues that really matter.
Data democratization
Data democratization aims to enable everyone, regardless of technical background, to interact comfortably with and discuss data with confidence, ultimately leading to better decisions and customer experiences. Today, companies treat data analytics as a core element of any new project and a key business driver. With data democratization, non-technical users can collect and analyze data without the help of data stewards, system administrators or IT staff.
With immediate access to and understanding of data, teams can make decisions faster. A democratized data environment is an essential aspect of managing big data and realizing its potential. Today, companies that equip their employees with the right tools and knowledge are better able to make decisions and provide excellent customer service.
Data management is evolving
Following the introduction of the General Data Protection Guidelines (GDPR) last year, data governance initiatives continue to mobilize around the world. This means more uniform compliance across all business sectors that handle big data. Otherwise, they face heavy fines and other penalties.
As businesses become more open to processing customer data while limiting what they can do with it, people will be more encouraged than ever to trust online payment transactions.
Power in the hands of customers
GDPR puts the power back in the hands of customers. This is done by designating them as business owners of any information they create. This gives them the right to withdraw their data from the misbehaving company.
Moreover, companies and enterprises should not only worry about being fined if they do not comply with the provisions of the GDPR.
The effects of the GDPR are two-way. Companies that follow these principles will see a positive impact on the reputation of their brands. This is most likely because customers vote with their wallets for trustworthy providers.
Trustworthy companies will generate more reliable big data. This ensures that any analytics entered into the datasets will be based on solid foundations.
The biggest advantages are:
The GDPR empowers consumers while protecting their right to their own data
Companies that handle customer data more directly will be rewarded handsomely in the markets
GDPR makes big data cleaner and can generate more reliable analysis results
Data as a service
Data as a Service, or DaaS, is a cloud-based software tool for analyzing and managing data, such as data warehouses and business intelligence tools, that can be run from anywhere, anytime. As users have more and more access to high-speed internet, DaaS is expected to have wider reach. DaaS will ultimately lead to a higher level of productivity in the company. The use of DaaS in big data analytics will simplify business review tasks for analysts and facilitate data sharing across departments and industries. As more and more companies turn to the cloud to modernize their infrastructure and workloads, DaaS has become a more common method of integrating, managing, storing and analyzing data.
Cloud-based self-service data analytics
Self-service data analytics has become the next big thing in data analytics through cloud-based management systems. Leaders in human resources and finance are leading this movement by investing heavily in cloud-based technology solutions that give all users direct access to the information they need. Self-service analytics puts data directly in the hands and minds of the users it is supposed to serve – they need it. With self-service analytics powered by the cloud, you can increase your competitive advantage and efficiency. Incorporating cloud-based analytics into your finance or HR platform ensures users only have access to the data they need. Self-service analytics can ultimately transform every aspect of your business from within. For example, the chief financial officer (CFO) may provide financial information to HR, marketing, product, sales, and operations so that they can conduct their own data mining and visual analysis and determine the effectiveness of their operations.
Cloud Migration
Cloud migration is the process of moving digital assets such as data, workloads, IT assets or applications to a cloud infrastructure based on an on-demand self-service environment.
Migrating to the cloud brings huge benefits to enterprises as it provides real-time efficiency and performance with minimal uncertainty. Thanks to these advantages, more and more companies will move their digital assets to the cloud to become more profitable, flexible and innovative in their business operations.
Real-time data
When you're digging deep into your data for insights, it's better to know what's happening now, rather than yesterday, last week, or last month. Therefore, real-time data is increasingly becoming the most valuable source of information for companies.
Working with real-time data often requires a more sophisticated data and analytics infrastructure, which means more spending, but the benefit is that we can act on real-time information. This may include analyzing our website visitors' click data to determine what offers and promotions to present them, or in the case of financial services, this may mean monitoring transactions around the world to detect signs of fraud.
Social networking sites like Facebook analyze hundreds of gigabytes of data per second for a variety of uses, including serving ads and preventing the spread of fake news. In South Africa's Kruger National Park, a joint WWF/ZSL initiative is analyzing real-time video footage to alert law enforcement to the presence of poachers.
As more organizations look to data for a competitive advantage, those with the most advanced data strategies will increasingly seek the most valuable and up-to-date data. Therefore, real-time data and analytics will be one of the most valuable trends for companies in 2023.
Data analytics is critical to streamlining business processes and reducing data waste. This service mainly works on four essential characteristics: volume, variety, speed and veracity. Data analytics enables enterprises to set up deeper insights into unstructured data and discover data that will reinforce business assumptions. Analytics tools help business analysts and users create business value and gain competitive advantage. In addition, it helps ensure the effectiveness of purchasing, enables organizations to develop marketing strategies, supports business development and stands out from the competition.