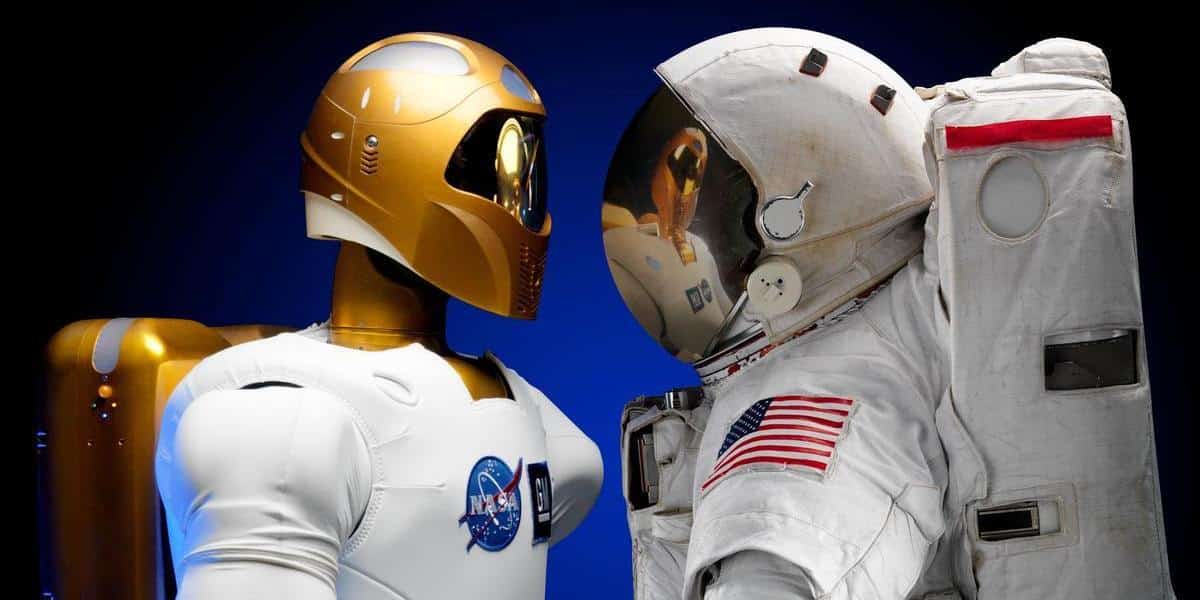 NLP – Processing of natural language in a way that is easy to understand by machines
14 October 2019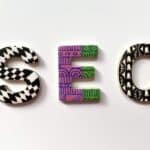 Technical SEO – included by the audit
15 November 2019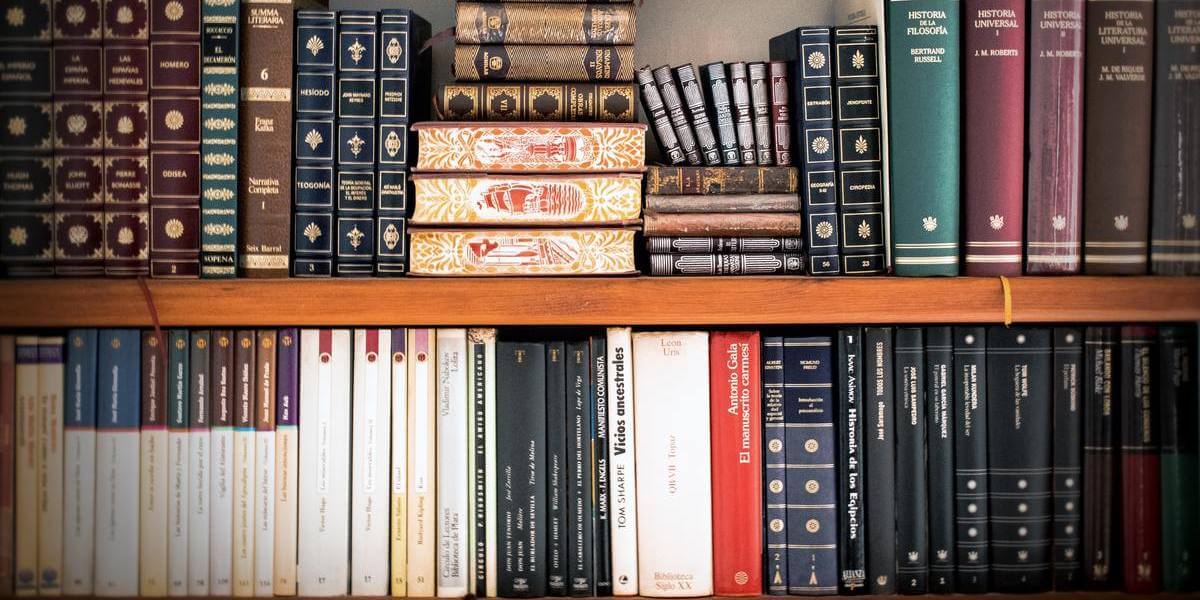 What is e-Commerce and how it works?
E-Commerce has become one of the most profitable ways to start a business and generate revenue without large investments. With the development of technology, it is easier to reach potential customers around the world. From the smallest companies to the largest, almost all types of business put emphasis on e-Commerce. If you are also thinking about selling your products and services and making money, this form of business can be the perfect choice.
E-Commerce also called electronic commerce is the process of buying and selling products or services, making money transfers and sending data via an electronic medium (Internet). In short, they are online commercial transactions. It allows people to lead business without distance and time barriers. This means that every time you buy and sell something over the internet, you get involved in e-commerce.
There are different types of e-commerce business options that you can choose based on your preferences, capital and online business model. Different techniques and strategies are available for each type of company. The entire online business is based on similar principles as the offline retail business. Processes bounded to the eCommerce industry can be divided into three main departments such as: taking orders, processing information about the order and the final stage, i.e. shipping.
Creating a good online store can bring trouble if we have no idea about eCommerce rules and what benefits we can achieve with them. Researching and understanding the guidelines required to properly implement an e-business plan is a key part of success in building online stores.
E-commerce companies are also divided into who the company sells its products to. It is often assumed that all items are sold to consumers, this is not always like that. Sometimes he is a different company.
There are three main categories that e-commerce companies sell their products or services:
B2B: It means Business-to-Business. E-commerce companies selling physical, digital products or services to other companies belong to this category. For example, this may include manufacturers or suppliers who provide materials or products to other companies.
B2C: It means Business-to-Consumer. E-commerce companies selling physical, digital products or services to consumers belong to this category. This includes retailers or e-commerce sellers who sell products to the final consumer.
B2G: It means Business-to-Government. E-commerce companies that sell physical, digital products or services to government institutions or agencies belong to this category.
While most companies usually sell their products to one of these categories, e-commerce companies can sell products to more than one category of consumers. It is important for e-commerce companies to understand who their main receivers are. This affects important decisions, such as marketing, branding and shipping procedures.
SEO (Code Optimization, URLs, Indexing, Information Architecture, On-Site, Off-Site)
SEO is, in short, website optimization for search engines. Exactly this is a continuous process of improving the visibility and ranking of the website in the free search engine results presented on Google and other search engines. The complex algorithm determines how search results are displayed for any search term or phrase. Although the exact algorithm is a very well keep secret, many important aspects and components of this algorithm are known, which are the elements that SEO focuses on.
Year by year SEO is more popular due to increasing competition for search engine rankings. Internet business owners often rely on search engines in order to generate traffic on their websites, which in turn increases the chances of visitors becoming customers. Searching for higher rankings has given birth to the search engine optimization or SEO industry, which covers a whole spectrum of techniques to improve website ranking.
Code optimization
One of the main areas of search engine optimization and probably the most important is the optimization of the HTML code which actually creates the website. Regardless of any other effort being made to improve search engine ranking, if search robots are unable to compass effectively and index your site, the website will not get a good position in ranking.
Source code on your site is what crawlers search to determine where your site should appear in the ranking, and after optimizing the code, it ensures that all relevant pages of your site are properly indexed. Implementing best practices such as externalizing CSS code and JavaScript.
Most websites contain a header with some navigation or menu. Often, this header and menu navigation will consist of a series of images held in place by an HTML table. While this is pretty good for humans, search engine crawlers only see images without text content. They can follow links from images, but without anchor text they won't get the weight of a text link with the appropriate anchor text. Additionally, the amount of code needed to create an HTML table and series of menu images is huge and will move the real content of our site down the code. Some search engines assume that the further the page is in the code, the less important it is.
Indexing
Index is another name for the database used by the search engine. The indexes contain information about all websites that Google (or any other search engine) could find. If your site is not in the search index, users will not be able to find it.
It is the source data from the Google index that ultimately determines the value of various search words and keywords. Search engines apply their algorithms to available data and measure the frequency of diverse factors under different conditions that are related to each other and so on. The index includes not only URLs but all content, including texts, images, videos and basically everything in the HTML of the URL.
The information collected from this analysis returns to the Google algorithm to provide a new assessment of the index data, which tries to understand which content best meets the intended intentions of the user. Google search results or rankings are then calculated based on this content rating.
Each country has slightly different ranking factors. In particular, the search data for each keyword is unique for each national index. Without this data, you cannot base SEO and content marketing decisions on actual user behavior.
The local search engine index follows the same principle as the country index, only at regional or city level. Local indexes are important mainly for local searches services or places, because they allow you to return information specific to your location.
The new index that has been operated since 2018, is the mobile index. This means that basic Google index information will come from indexing mobile versions of websites, and the computer index will be adapted.
Information Architecture
Information architecture is an organization of a website thanks to it can be easily supports by people and search engines. This includes, but is not limited to, a website, including top navigation menu, sidebar navigation menu, page structure, object placement, outline and content flow or CTA. When information architecture and SEO work well together, they allow the user to find a solution to their problem or piece of content that meets their intention.
Organizing your site's data and content affects to many elements of your business's design. The first of these is usability, i.e. the approach to the site in terms of the user. You need to create a logical information architecture which will make sense to users. In addition to users, we must consider the search engine and rankings, which are responsible for where our website is displayed.
The last element is also the conversion approach. Information architecture should guide the user through the conversion process, starting with a wide, initial offer and consistently moving the user to the next step in the purchase process.
Important things that we should take care of are such things as URL architecture, choosing good keywords and search phrases as well as the appearance of the page for the mobile version.
SEO On-Site
On-Page refers to both the content and the HTML source code of the page, which can be optimized, as opposed to Off-Page, which refers to links and other external signals. This includes all aspects of the website which, when added, will improve the ranking in search results.
Things which are part of On-Page SEO:
Meta tags – there are a pieces of text describing the content of the page. They do not appear on the page itself, but in the page code. Meta tags are content descriptors that help you search information about a website.
Header tags – are tags used to create headers. The most important tag is the <h1> header tag and it will usually be the title of the post. Targeting tags have a hierarchy from top <h1> to <h6>.
URL – analyzing the length of URLs, it was found that shorter URLs tend to rank better. Additionally, it's worth creating URLs that users can understand without adjunctive characters.
User friendly content. The stuff should clearly explain what product or service you offer, or the accurate topic of your blog. Content should contain keywords, and value include the use of keywords and writing valuable texts, while at the same time pleasing the search engines. This is the foundation of SEO and the concerting majority of your website.
Internal and external links. Links are still very important in SEO. Earning external links from high-quality sources and authority pages strengthens the domain, and connecting internally on the site benefits the user and improves SEO. External links, as the name suggests, are links from other pages to our site, and internal links are links from our site that redirect to other subpages of our site. The advantage of internal links is that you can give your receivers further options to stay on your site. The more commitment to relevant pages, the more Google draws attention. It is true that placing links in every sentence is not good, but a few links on one subpage are good for her.
Image optimization. When you add images to a page, this is beneficial to the user. But you can also help your SEO strategy by optimizing your image. Set your best-targeted keyword to alternative text and create a title that is unique but remains relevant to the image. The presented image of this article has a unique title and alternative text for this post.
Website responsiveness. For several years the website should be mobile-friendly and responsive. Responsiveness is the adaptation of the page to devices and their screens so that the page looks legible on all devices. Responsive websites provide the same experience with your brand, regardless of the device they use.
Page speed. In today's technology age, speed is essential. We don't want to wait. If the page doesn't load immediately, we'll find another page to do it. Almost half of all mobile users will leave the site if it doesn't load within 3 seconds.
SEO Off-Site
Off-page SEO is the activity of brand optimization on the Internet and outside of it by using content or links to provide optimal convenience for robots and crawlers. This usually leads to a gradual increase in the number of positive mentions of the brand, search rankings, traffic to your site and conversions.
High-quality content which you can position in search engines, but thanks to several excellent, relevant websites that contain links to this content, you increase the chance that you will finish a few places higher. The same goes for building a brand and building trust. This happens not only on your site, but primarily outside of it. Reviews, for example, can cause or break a business. You need them, but most often they appear on external sites. These are all factors that contribute to your rankings.
Not only the high ranking of the search term is important, but also trust and a sense of authority. You must look for the best search result, not only in technical and content terms, but also in reality. Popularity, quality and relevance are all.
Link Building
Link building, i.e. creating links is the process of obtaining hyperlinks from other websites on your own. A hyperlink (usually called a link) is a way to navigate between pages on the Internet. Search engines use links to search the web. Link building is important because it is a very significant factor in the ranking of Google sites.
To understand the meaning of link building, it's important to first construe the basics of link creation, how search engines see links and what they can interpret from them.
The quality of links is also determined by authority within the domain. When it comes to links, local authority matters. These are such indicators as Page Authority and Domain Authority. Page Authority is an indicator which represents the probability that a website will have a high search rank. Domain Authority is an indicator which reflects the likelihood that the entire site (set of all pages to be indexed) will have a good search position. The higher the score, the better. But the importance of this site also counts.
SEM and Paid Search
SEM is search engine marketing. As is well known today, SEM only describes the financed part of search engine marketing. SEM (Search Engine Marketing) refers to paid ads on search results pages. The most commonly used SEM platform is Google Adwords and it works in such a way that website owners pay Google directly, so that the advertisement for the site is placed higher in search engines for search terms.
Paid searches themselves apply to every search process where results are dictated by payment from advertisers.
However, many people associate the term "paid search" only with pay-per-click (PPC) advertising, a specific type of business relationship in which advertisers pay for search engines or other web hosts after they click on ads, which causes the unit encourages to display commercials as search results.
Conversion
In the internet industry, it means pursuing a goal. It can be finalizing the transaction, filling out the form by visitors or acquiring new users on the site. For each specialty it will mean a different activity.
The conversion rate plays an important role here. It means the effect of website administrators' efforts to achieve specific behavior on the part of the user. Thanks to it, it is easy to verify the steps taken in connection with operating the website. These include relevance of advertising campaigns, attractiveness against the competition, or determining the visibility of the page in Google search engine.
It is determined based on the ratio of the number of conversions to the number of users who visited the website.
It is always worth looking at conversion and optimizing it. This will help streamline site management activities and save time.
Content Marketing
The so-called content marketing, consisting in the regular creation and delivery of attractive content, responding to the needs of recipients. It is based on building long-term relationships with the user.
General idea
Content marketing takes the form of content published on the Internet, such as articles, webinars, guides, podcasts, etc., thanks to which both the company and the potential customer benefit. Its purpose is to persuade recipients to disseminate information about a given company or its services. To achieve this plan, content marketing specialists use various techniques to reach customers. The most popular media channels include forums and social media such as Facebook, Twitter, LinkedIn, YouTube and industry blogs which allow you to quickly distribute marketing content. For this purpose, it can be used, among others real-time marketing.
Used techniques
Content marketing is one of the main techniques used in so-called inbound marketing, in other words, a type of internet marketing which focuses on finding by potential customers, as opposed to outbound marketing focused on active customer search. In this context, content marketing, as a strategy for creating content desired by customers, often opposes so-called Interruption Marketing, forms of distraction and unwanted advertising.
Email Marketing
A form of marketing which uses email as a communication tool.
The basic tasks of email marketing include building consumer loyalty, creating specific relationships with recipients, building the desired image of a company or organization, and sales.
Spam
E-mail marketing includes the principle of permission marketing, which consists in obtaining the client's consent to receive an advertising message. Otherwise, email marketing turns into spam.
Ratings
The most important indicators which evaluate the results of email marketing are OR (open rate), so how many users have opened the message and CTR (click-through rate), so the percentage of customers who opened the message by clicking on its content.
In Poland 2018. email marketing accounted for almost 3% of the total online advertising market.
PR Marketing
An example of activities in the field of public relations marketing are image assessment, media strategy, relationship management, sponsorship.
MPR is one of the elements of marketing mix, so 4xP concept, which includes the following groups of phenomena: product, price, place and promotion. The promotion includes advertising, public relations, sales promotion and direct sales. The product may include such categories as assortment, quality, brand. The price is discounts or payment terms, while distribution is channels or territorial coverage. PR marketing helps increase your site's position in Google with which people can find your business more easily. What's more, it attracts new customers and encourages new investors to cooperate. It is one of the most profitable ways of marketing a new company and can be extremely valuable when we have a limited budget for advertising and advertising products or services.
C2C
The consumer is a commercial relationship aimed at exchanging services, products or information based on the sales relationship between two private entities (e.g. Internet users). Online auctions are a perfect example of C2C, including popular Allegro platform.
The success of an online auction site depends greatly on six variables: interactivity, product offerings, trust level, growth and adoption rate, network, engagement level and payment options. Interaction between users is crucial, so websites must be accessible and easy to navigate. What's more, having a number of different sellers, buyers and suppliers will guarantee an increase in the level of interactivity. The level of trust also plays an important role. Buyers need to be sure that they will receive the item they purchased, and sellers must actually receive payment.
C2B
The consumer-business model is an e-commerce category which allows companies to derive value from consumers and vice versa.
In the C2B model, companies profit from consumers' willingness to provide their own price or data transfer, or marketing to the company, while customers benefit from flexibility, direct payments or free products or services at a reduced price. Here, consumers rely on products and services offered by a business organization. Another form of C2B occurs when the contractor provides the company with a paid opportunity to promote the company's products on the consumer's blog. For example, food companies may ask bloggers to include a new recipe and read it by their blog readers.
Enabling this model was achieved by connecting huge crowds of people in a two-way network (Internet), which led to a reduction in technological costs.
Affiliate Marketing
Affiliate marketing involves the promotion of third-party products by an affiliate. It consists of four main units: seller or brand, network (containing offers for the partner to choose, also cares about payment), publisher (affiliate) and customer. Includes SEO, Pay Per Click, email marketing, content marketing and display advertising methods. Sometimes partners use less orthodox techniques, such as publishing reviews of products or services offered by the partner. In addition, affiliate marketing is based exclusively on financial motivations.
Sellers prefer affiliate marketing because in most cases they use the "pay for results" model, which means that the seller does not bear marketing costs unless results are charged. There are also own affiliate programs run using dedicated software.
Influencer Marketing
This is a field of marketing based on the recognition and position of people involved in promotion. This term is used to describe Internet creators of considerable publicity, bloggers, vloggers, account holders in social media with a significant audience and sharing their opinion on the Internet.
Snapchat and Instagram are currently the best platforms for influencer marketing. The cheapest and also the most effective.
The biggest advantage of working with an influencer in brand promotion is the high credibility of his messages. The opinion of an influential person is more authentic and results in a much greater engagement of recipients than in the case of traditional ads. This type of marketing activity resembles recommendation marketing, however, it focuses solely on the opinions of influential Internet users.
Viral Marketing
Viral marketing is one which is able to raise interest and potential sale of a brand or product through messages which spread like a virus, quickly and from person to person. The point is for users to decide to share content.
Due to the speed and ease of sharing, social networks are a natural environment for this type of marketing. The most common example in recent times is the creation of moving, surprising or spectacular videos on YouTube, which are then shared on Facebook, Twitter and other channels.
The reason to use virtualization is the ease of spreading. We must not forget that in this type of campaigns a large part of the control passes to the users and we risk that the message will be misinterpreted or paralyzed. On the other hand, a successful viral campaign can work wonders for your brand's results.
Branding
There is more to the concept of branding than just branding. It is brand awareness, associations and positive feelings evoked by the client. Branding has a special impact in creating the company's image from the initial stages to subsequent marketing efforts. These goals are designed to strengthen your business against the competition. In the branding process, inventing the brand name plays a key role. It should be creative and catchy, while meeting the company's values. This makes the brand exist among customers. There are many brands which stand out to the extent and the giants in the marketing world are: Coca Cola, Nike, Lacoste and more. These brands are characterized by uniqueness, loyalty to their history and tradition.
Branding in SEO
Brand positioning plays a key role in building the company's credibility and popularity in search results. The aim of branding in SEO is to increase the search volume of the company in the search engine by the client. Emphasis is placed on positioning brand phrases which will result in our brand finding its website with search results. Brand positioning affects the entire content of the page and the company's credibility in the Google search engine.
Bounce rate
This is the term of internet marketing used in web analysis. Represents the percentage of visitors who enter and then leave instead of continuing to browse other pages on the same site. The bounce rate is calculated by counting the number of visits to a single page and dividing it by the total number of visits. With it, you can determine the effectiveness or efficiency of the site in relation to the interests of visitors. A low bounce rate can mean that the site is effective in causing visitors to browse more pages and navigate deeper to the website. High bounce rates indicate that visitors only view individual pages without looking at others or taking any action on your site within a certain period of time.
An ecommerce website bounce rate can be interpreted in conjunction with the purchase conversion rate, provided the rejections are considered representative of non-purchased visits.
Cross-selling
Cross-selling is a sales tactic designed to generate more sales by suggesting additional, related or complementary products to a buyer who has already committed to making a purchase. The goal of cross-selling is to maximize the value of purchases, as well as to improve the quality of customer purchases. It is one of the most effective sales strategies in eCommerce because it focuses on introducing similar products for customers who are currently viewing the product on the site or have already added it to the cart. As an example of such sales, you can encourage a customer who buys a set of pillows to add pillowcases. It is common practice for successful cross-selling to implement the appropriate options for this acquisition on product pages, during checkouts, and in subsequent email campaigns.
KPI
The Key Performance Indicator (KPI) is a business metric which measures the company's performance and progress against its key goals. The task of using key performance indicators is to help companies assess their success in achieving their goals. KPIs are divided into two groups: high-level KPIs which track the overall performance of the company and low-level KPIs which measure key business functions, such as sales or marketing. To determine the right KPI, you must first set goals and tasks for everything you plan to track. The next step is to set specific conditions which will help you achieve your goals within the given time frame. The two key elements of this are the identification of measurable activity and a specific schedule. One of the most important KPIs is: abandoning the cart, average time spent on the site, website traffic or content with the most traffic.
CTR
The clickthrough rate is a percentage performance indicator which measures the number of clicks on an ad, organic search result or email compared to the number of impressions it receives. It is most often used to measure the effectiveness of paid search, display and email advertising, and can indicate the effectiveness of ad text, subject lines and metadata (titles and descriptions). Improving your clickthrough rate is one of the fastest ways to increase conversions and ultimately increase sales. To effectively improve your CTR, you need to spend time studying optimization techniques and getting additional information on Google AdWords and Facebook advertising, as well as hammering SEO and email marketing to really refine your strategy and attract more targeted traffic to your online store.
CTA
A call to action is a marketing term which refers to a piece of content, such as an image, button, or line of text which is intended to encourage users to perform a particular action. It usually takes the form of instructions or directives using action verbs ('buy', 'register', 'register', 'follow') and leads the consumer to the next stage of the sales path or process. It is most often used in sales and marketing to get the desired actions from potential customers. CTA activities are to attract the attention of visitors and arouse their interest and guide you through the registration process. In order for this to positively affect the company's goals it is necessary to: design an eye-catching design, simple and clear instructions, make clear promises, and set a logical path to conversion.
Landing Page
A landing page is a unique, autonomous website designed only to accomplish one conversion task. Landing page goals can vary from capturing user data through a lead form to getting users to go to another page. Landing pages are a great marketing tool for increasing direct sales, generating potential customers, and for building relationships. There are six types of landing pages: landing page for generating potential customers (collects information about the user), destination landing page (the site aims to redirect the user to another page), compressed landing page (captures customer email addresses), landing page Splash (page welcome), sales landing page (to increase conversions) and pitch landing page (used to present the product and highlight its benefits).
Direct Marketing
Direct marketing is a type of advertising campaign whose aims is to take action in a selected group of consumers for example order, visit a store or request information, in response to a marketing message. This communication can take many different formats, such as email, telemarketing, point of sale and the other. One of the most interesting is direct email marketing. Direct marketing is effective when you reach specific audiences with personalized content. This type of marketing can be profitable because you don't reach a large audience. An example is running a direct marketing campaign for people who have added specific products to your shopping cart but have not completed their purchase steps. Direct marketing campaigns are personalized, making your ad less likely to be sent by competitors.
A/B Testing
Also called split testing. It is a test method used to compare two or more versions of the same page or application to determine which one converts or works better. Although the name (A / B tests) suggests that the experiment is carried out to compare two pages, it can include any number of pages. A / B testing provides reliable data to make informed decisions about improving website conversions. In order to experiment with the A / B testing method, you should: run the sample for 7 days to avoid timing, check if the site receives a minimum of 100 unique users and set a very clear goal. A / B testing also allows you to make accurate changes to your experience and monitor their impact, making sure you only implement those changes which improve conversions.
ATL
These are marketing activities aimed at reaching a mass recipient. It is run in traditional media such as television, radio, press, posters, outdoor advertising (billboards), indoor advertising. It works by unconventional means. In addition, the message goes to random people who are not the target group of customers of the company. ATL uses brand marketing to build brand awareness among consumers. Her task is to create the image of the article which we want to sell. These promotional activities are carried out by companies with high budgets and large reach. It also means reaching more recipients than necessary. Its goal is to stimulate users' imagination and make them act. In ATL, the audience is wide and the effects of the campaign are noticeable much faster than in the case of BTL.
BTL
It is a direct type of advertising marketing. Focuses on a specific unit using its e-mails, phone number or address. It is directed to the real person, based on leaflets, folders, posters, postal items or telemarketing. Uses trade marketing activities resulting in increased sales, position and product display. These marketing activities lead to increased market share, competitive advantage and building relationships with entities. It happens that it uses mass media to operate on the Internet. What's more, BTL can also mean sales support in a store like hostesses. Compared to ATL, it has a much lower cost and directs its activities to a selected group.
Hosting
It means providing internet service provider. It is necessary for the website. In order for the site to function properly, its owner must reassure the website with access to server support. That's why you need to buy space on your computer. A server is such a computer, and the service that provides space and resources on it is hosting. You should always choose the appropriate hosting so that our site does not load too long and it still works. Their prices range from several dozen zlotys to several thousand zlotys annually. To choose the hosting service properly, you should give attention to server parameters and several other issues, such as: uptime (the time of failure-free operation of the server expressed in percent), disk technical condition, speed of the Internet connection, security of data processing, disk space and transfer limits, backup (making data backups), exceeding limits or technical support.
Interactive agency
It is an agency specializing in the preparation and implementation of strategies for building the image of enterprises on the Internet based on marketing assumptions provided by the client. They offer services such as: designing websites, e-commerce and B2B systems, e-marketing and internet consulting, preparation and service of advertising campaigns, hosting, SEM, SEO, website positioning and conducting campaigns in social media. They create marketing strategies, resulting in high customer visibility online. What's more, they create a professional image by publishing valuable content, which is then promoted through many communication channels, then goes to profiles. Agencies offering so many services are called full-service agencies.
Advertising Agency
It is usually a company specializing in the design and implementation of advertising campaigns and individual advertisements for products, services or brands using radio, television, press, Internet, printing. Advertising agencies in terms of services provided are divided into entities offering activities in BTL areas and ATL. These companies which connect both planes are called 360° agencies. Often, the terms advertising agency are used interchangeably with the terms full-service agency. Agency owners use a more general wording here to emphasize the diversity of their advertising projects. Advertising agencies provide full service for orders and ensure a consistent marketing message.
ALT
Is a word or phrase which you can insert as an HTML document attribute to inform the site about the content of the image. ALT appears in an empty field that would normally contain an image. It is useful in case of broken link, changed URL. The alt attribute begins with the alt = sequence, followed by quotation marks. When using alternative text, remember to inform viewers as much as possible about the image, using the fewest words possible. If the alternative text is too long, it may take too much space to fit the photo. ALT is a good place to put relevant keywords to improve search engine optimization on your site.
Backlit
Backlit display is an easy way to attract the crowd and attention. LED backlit displays have increased significantly in recent years. Exhibitors were able to use these illuminated advertising stands with great success, and their marketing messages were presented on these eye-catching signs. Marketing display is growing rapidly thanks to advances in the field of digital displays and the introduction of illuminated displays by markers to increase brand awareness and customer engagement. What's more, the backlit displays are portable and offer the ability to change graphics on the backlit displays at any time, which maximizes flexibility and functionality. The increase in the use of backlit displays in shopping malls, airports and retail stores is the latest trend on the backlit display market.
SSL certificate
The SSL certificate is a tool which ensures the protection of websites and guarantees the confidentiality of data sent electronically. A certificate with a specific key length is used to encrypt the data. The longer the certificate key, the more difficult it is to decrypt the transmitted data. Currently 128 or 256 bit certificates are available. If the web server has an SSL certificate installed to communicate with the browser, then the information in both directions (between the web server and web browser) is sent over the network in an encrypted manner. The SSL certificate can be purchased for a period of 1 to 2 years. In addition, thanks to having an SSL certificate, your brand becomes a serious contractor which you can trust.
CAPI
CAPI, Computer Assisted Personal Interview, is a direct interview by a trained interviewer using a laptop. It allows you to prepare typical surveys, as well as those which contain multimedia content (graphics, films, sound recordings). CAPI surveys are conducted by interviewers presenting respondents with an electronic survey, with the system allowing work both in the case of Internet connection and offline. The CAPI method is often used in research where advanced analytical techniques are provided. CAPI allows you to include rotation in the survey script, so the entire survey will be carried out with each respondent, but both questions and the answer cafeteria can rotate.
Brand collateral
Is a collection of media and promotional materials used to promote the brand and to support the sales and marketing of a product or service. These marketing aids are designed to facilitate and increase sales efficiency. They are carefully planned and designed for a specific purpose, which is to enlighten the market and the consumer about the brand. Brands employ advertising and design agencies, graphic designers, DTP operators and content authors to design brand security. This will result in quick delivery times and cost-effectiveness. Business cards rank first on the brand collaterals list, as they are most often used during meetings with various investors.
E-brochures or video brochures are also chosen by the brand with a view to maintaining an accurate pace of technological development. Brand collaterals provide information to customers and present the nature and value of the brand.
Mobile payments
Payments made using a mobile device, like smartphones, tablets and mobile technologies such as: NFC, SMS, WAP. Mobile devices to make payments must be connected to the Internet. These payments allow direct purchase and transfer of money between buyer's and seller's banks. Mobile payments are divided into remote and contactless. The first is the most popular type of payment. It involves connecting a mobile phone to the server via SMS or the Internet. The second one is in NFC technology. It is based on the use of radio waves to exchange data over a distance of several centimeters. However, remember to observe security when making mobile transactions, ensure key encryption protection, or protect your software in the event of a hacker attack.
Up-selling
It is a strategy based on increasing the value of a product or service sold to a customer. The main goal of this strategy is to maximize profit during one sale of a product or service. It is used when the customer places an order, but the transaction has not yet taken place. Then the seller offers a higher price product, thanks to which he benefits from the transaction. This method must be slow with careful observation of the client and his response to the proposed change. The seller cannot be pushy here, because it will result in the resignation from the purchase. An example of up-selling can be the purchase of a cheaper laptop with average parameters. Then the seller offers the customer a more expensive laptop with better technical parameters. Thanks to an effective sales strategy, the company can increase sales of services and products offered.